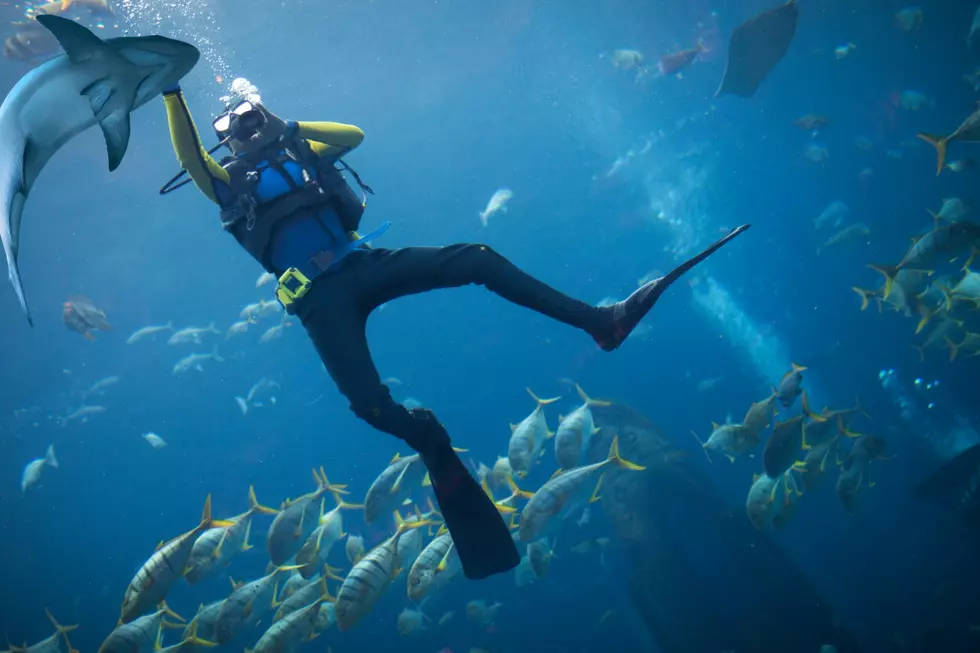 Forget the Gulf Coast You Can Swim With the Sharks in Arkansas
Canva
Now you don't have to travel to the Gulf Coast to swim with the sharks you just have to take a road trip to Northwest Arkansas.
That's right, a $3.5 million hand-on 22,000 square-foot Aquarium and zoo is set to open soon in
Rogers, Arkansas
at
Pinnacle Hills Promenade.
The Blue Zoo Aquarium will feature lots of fish, a petting zoo, a bird, a butterfly, and a reptile exhibit.
This interactive aquarium will let visitors of all ages touch and feed stingrays, birds, and reptiles along with seeing creatures of the deep like an angelfish, octopus, seahorses, and sharks. You can even touch a starfish up close!
There will be several interactive play areas for the kids, live shows that will help you learn more about the animals you see, and make sure you get a photo in front of the pirate ship.
Tickets are just $19.95 for adults and $16.95 for children, the price includes everything in the interactive aquarium except the diving experience with the sharks which will be an additional charge
Swim With a Shark
For $100, you can get into the shark tank with a Certified Dive Master and dive about 12 feet below the surface to experience several different sharks up close and personal. Scuba gear will be provided as well, and the price includes admission to The Blue Zoo Aquarium all day.
For an additional fee of $25, you have your whole experience filmed and sent to you via email along with photos from your adventure.
The Blue Zoo Aquarium is one of four locations in the United States, Rogers, Arkansas will mark its fifth location.
Visit their Facebook page here or the website for more information and updates.
The Blue Zoo story.
Some Alligators In Arkansas You Can Touch - Most You Can't
If you're looking for a great day trip for the whole family may I recommend a fun outing at the Alligator Farm & Petting Zoo in Hot Springs, Arkansas? My wife has been visiting this fun attraction since she was a little girl, we manage to get around to seeing it every couple of years or so and for the most part, it stays pretty much the same, but it's always fun to pet a baby gater.