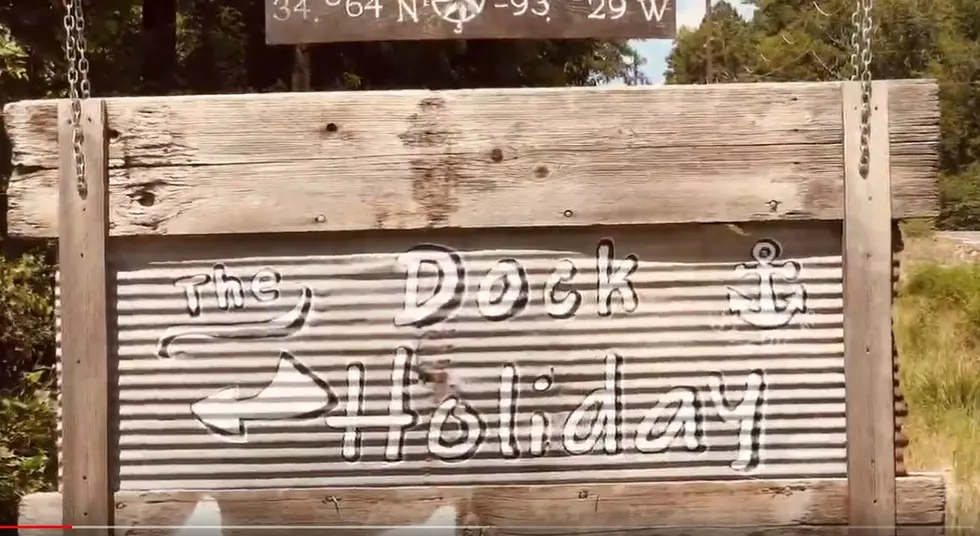 Fox Pass a Unique Cabin Experience in Hot Springs
YouTube
The fall season is here! Leaves changing colors, cooler nights, now is the perfect time for a road trip to Hot Springs, Arkansas to stay in some very unique cabins at Fox Pass. If you are looking for somewhere to stay that is not like any other, this is the place. Fox Pass cabins are nestled in between the beautiful 50 acres of wooded Ouachita forests surrounded by an abundance of wildlife. Raccoons and squirrels just might be your next-door neighbors and don't be surprised if you don't see a deer or two. All cabins have a different theme such as Hillbilly Hiltin,' Dock Holiday, Covered Wagon, Lakota Tipi, Ol' Kem Cabin, Redhawk RV Stopover, which is a real motorhome. Some are included with a hot tub and BBQ grill.
The Lakota Tipi and the Covered Wagon offer luxury glamping at its finest.
Several cabins serve up a french-style country breakfast that is out of this world.
The Dock Holiday Cabin features a Hanging Bed, and Sleeping Loft, this cabin is great for families or groups to stay in. Watch the video to see this amazing cabin up close and personal.
So, what are waiting for now is the time to book a stay at one of Hot Springs' most unique places to stay Fox Pass Cabins. Weekend getaways or vacations are highly recommended! Worth the short trip from Texarkana.
Have you ever thought about spending the holidays in a cabin?
LOOK: 'Muppets' Artist's Magical Woodland Home Could Be Yours