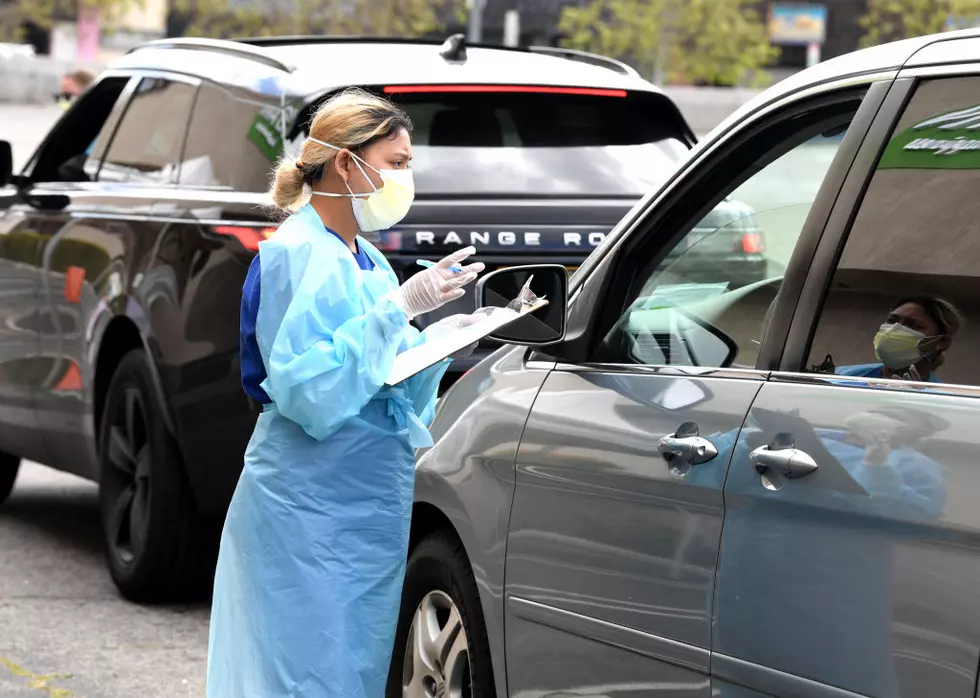 Free COVID-19 Testing Sites This Week in Bowie County, Texas and Hope, AR
Getty Images
Free COVID-19 testing is happening in several locations over the next few days, 2 locations in Bowie County and a drive-thru in Hope, Arkansas.
In Bowie County two sites will be offered:
Thursday, Friday and Saturday, June 18-20th, a walk-in testing site will be set up at the Texarkana-Bowie Family Health Center from 8:00 a.m. – 4:00 p.m. No appointment is needed.
On Saturday, June 20th, 2020 a drive-thru testing site will be set up in New Boston at #1 Trailhead Park Plaza at the pavilion. The test will be offered at no-cost, but an appointment will be required for this site. Register on Friday by calling 512-883-2400 or visit https://txcovidtest.org.
Drive-thru Testing to be Held at Hempstead Hall in Hope, AR Saturday, June 20:
The Hempstead County Health Unit will be providing free COVID-19 testing on Saturday, June 20, from 9:00 a.m. to 2:00 p.m. in front of Hempstead Hall on the University of Arkansas Hope campus. Area residents are encouraged to attend this free drive-thru testing event if they are showing COVID-19 symptoms or not. A free meal will be provided to the first 150 attendees who are screened.
Those wishing to be tested should enter the campus from the South entrance by the electronic sign. Signs, volunteers, and the Hope Police Department will direct traffic from there. The University of Arkansas Hope campus will be closed to the public all day Saturday, June 20, except for those being tested. Closures include the campus Walking Trail and the Pavilion.
For more information, contact Debbie Howard, Arkansas Department of Health Hempstead County Health Unit Administrator at 870-777-2191 or debbie.howard@arkansas.gov.