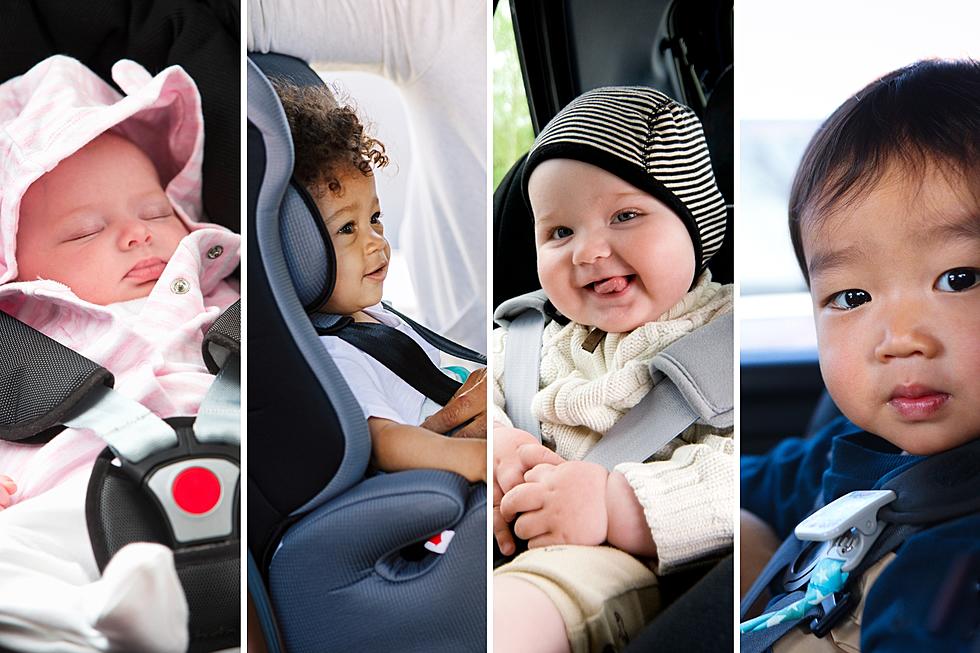 Free Car Child Safety Seat Inspections Next Week In Texarkana
TxDOT - Child Seat Inspections - Canva
The Atlanta Office of the Texas Department of Transportation is inviting you to get your child safety seat inspected for free next week, just to make sure it is installed correctly to protect the child sitting in it. 
The public is invited to come and join TxDOT, Texas A&M AgriLife, and Bowie County for a free car seat inspection next week. Statistics from the National Highway Traffic Safety Administration show that 46 percent of all child car seats are misused. If the seat isn't installed and being used correctly, that could turn a fender bender into a major tragedy in no time.
Certified technicians will be on hand to check to make sure seats are installed correctly and educate caregivers on the types of safety seats required for different ages and sizes of children.
According to the Release:
"When car seats are used correctly, they can help reduce injuries and prevent fatalities in the event that a child is involved in a crash," said TxDOT Atlanta District Traffic Safety Specialist Emyli Speer. "We encourage parents to make sure their car seat is installed safely and correctly. There will be no judgement, just education," Speer added.
No appointment is needed.
When:
Tuesday, May 30, 2023, at 9 a.m. – 11 a.m.
Where:
Texas High School
4001 Summerhill Road
Texarkana, TX
Sponsored by:
Texas Department of Transportation and Texas A&M AgriLife, Bowie County are partnering together to offer free car seat inspections for the public
B-29 Doc Texarkana Visit 2023
Quiz: Do you know your state insect?
Stacker has used a variety of sources to compile a list of the official state insect(s) of each U.S. state, as well as their unique characteristics. Read on to see if you can guess which insect(s) represent your state.