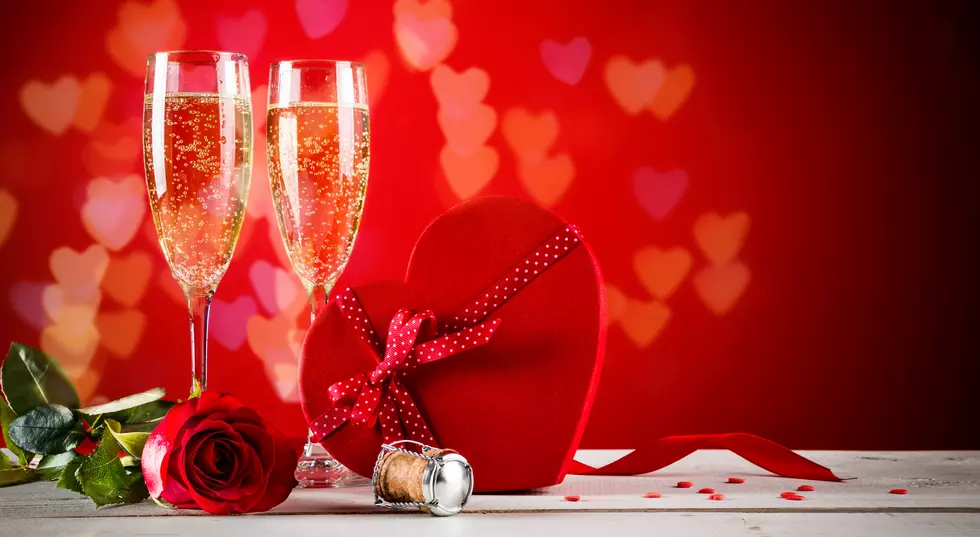 Here's What Kicker Listeners Are Doing For Valentine's Day
Getty Images/iStockphoto
Valentine's Day is Friday, (hint, hint to the guys.) And that was the subject of our 'Tell Us Tuesday' on Facebook. We wanted to know if you had any plans for Valentine's Day and if you did what were the plans?
As it turns out a couple of listeners will be celebrating their wedding anniversary, others are going to a restaurant, some are going out of town for the weekend and others said they had to work or they had no big plans at all.
Guys, here's a little secret, If you're in a relationship, we girls aren't really looking for anything over the top or expensive. Although flowers delivered to work can be nice..the main thing we would like is just your time....and chocolates! Yeah, we do love chocolates.
But the fact of the matter is, you should show your love and celebrate your relationship every day, not just one day a year. Just sayin'!
Join in on the conversation on Facebook at the link below and let us know what you're doing for Valentine's Day.