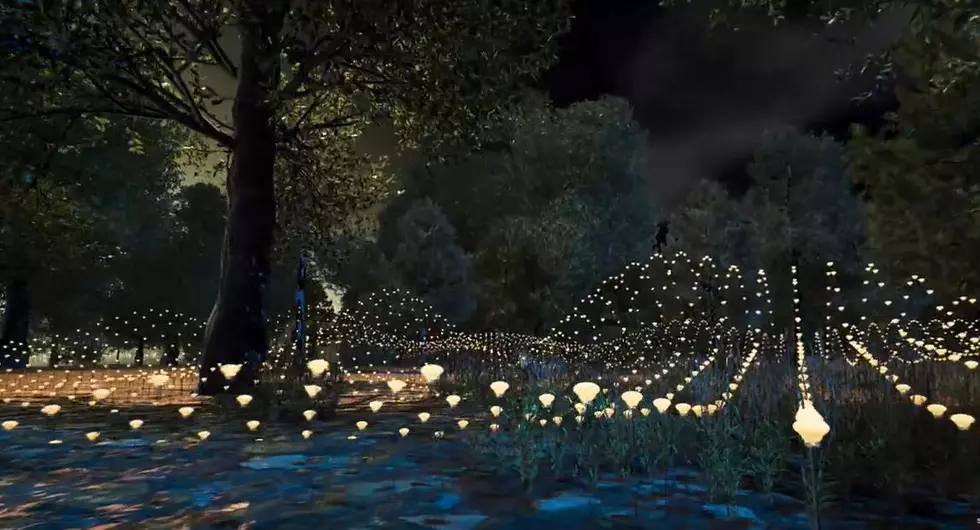 Mesmerizing Interactive Light + Sound Show Set to Your Heartbeat in Arkansas
YouTube
One of the most mesmerizing light, sound, projection, and interactive shows is lighting up the woods in Northwest Arkansas at Crystal Bridges Museum of American Art.
This highly-acclaimed show Listening Forest is the creation of  Lozano-Hemmer an award-winning artist from Mexico City who has produced shows all around the world and the U.S. This show is more than a walk through the woods, this exhibition features 8 immersive displays which are activated by you.
How the forest comes to life and reacts to you depends on your heart rate, your body, your movements, and even your voice. Your heartbeat will help control some 3,000 shimmering lightbulbs with 20-foot-tall lighted stick figures that are made by light all directed by your senses and brought to life by some of the most modern technology available today.
You will experience beautiful music along your journey from world-renowned electronic musician Scanner as each scene is brought to life right before your eyes.
The most amazing of this artistic light and sound show is you leaving a voice recording that is used in joining a chorus of echoes that have been left by other visitors. How cool is that?
I don't know about you but being immersed in a shimmering lighted forest almost sounds like something from the movie, Avatar.
It will be well worth the drive to Bentonville, Arkansas this fall to be a part of this one-of-a-kind show at the 120-acre Crystal Bridges Museum of American Art.
Listening Forest
Opens on August 31, 2022, through January 1, 2023.
For tickets, times, and more information please visit their website.
LOOK: These Are the 50 biggest retailers in America