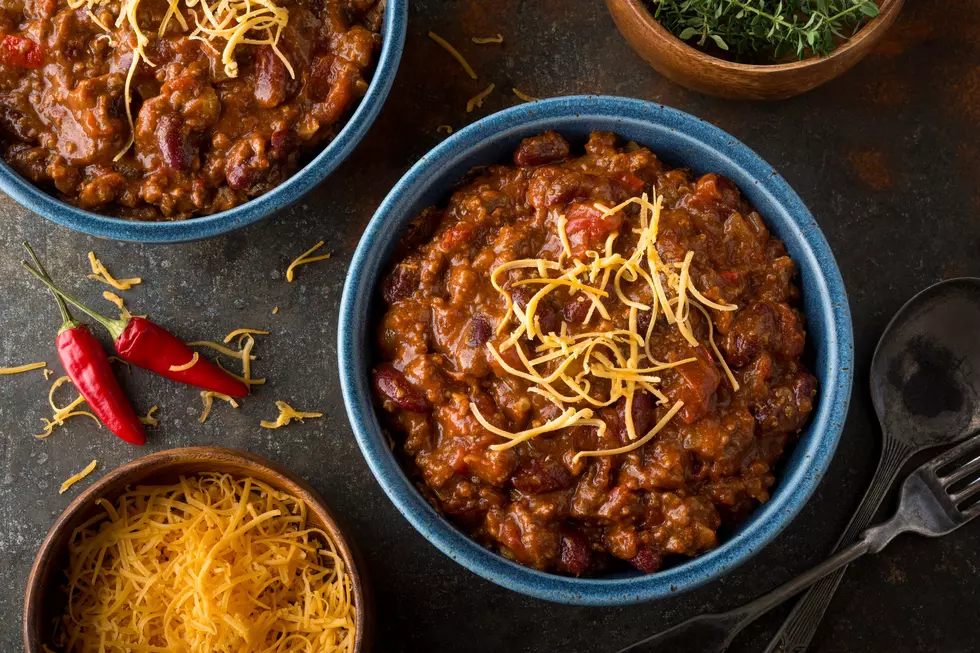 Love Chili? Enjoy Two Chili Cook-offs This Weekend in Texarkana
Fudio
If you love chili this weekend is your weekend! There are two separate Chili Cook-offs and they are both for great causes. One is on Friday night and the other on Saturday afternoon, which means you can go to both and enjoy great chili!  
Tomorrow night, Friday, January 29  it's the annual Bridge City Chili Cook-Off  
TXKHC's Bridge City Project Chili Cookoff will be held starting at 5PM and end at 8PM at 316 Hazel Street in Texarkana, AR in front of the Salvation Army shelter. 
The annual Bridge City Chili Cookoff challenges members of the community or organizations to enter their best chili in a chili cook-off competition. You can find out more information about the Bridge City Chili Cook-Off 2021  at their Facebook Event page or at www.txkhc.org  
'Texarkana's Best Chili Cook-Off' is on Saturday, January 30 
It all takes place at The Sportsplex by HealthCARE Express on Saturday, January 30 from 12 PM to 3PM. The cookoff and event is open to the public and free for the taste testers. This event benefits Friends for a Cause Foundation which raises money primarily for cancer patients of any type to help offset costs insurance does not cover. So, donations will be welcomed and graciously accepted. You can find out more information on their Facebook events page
Enter your number to get our free mobile app
What Are the Signature Drinks From Every State?