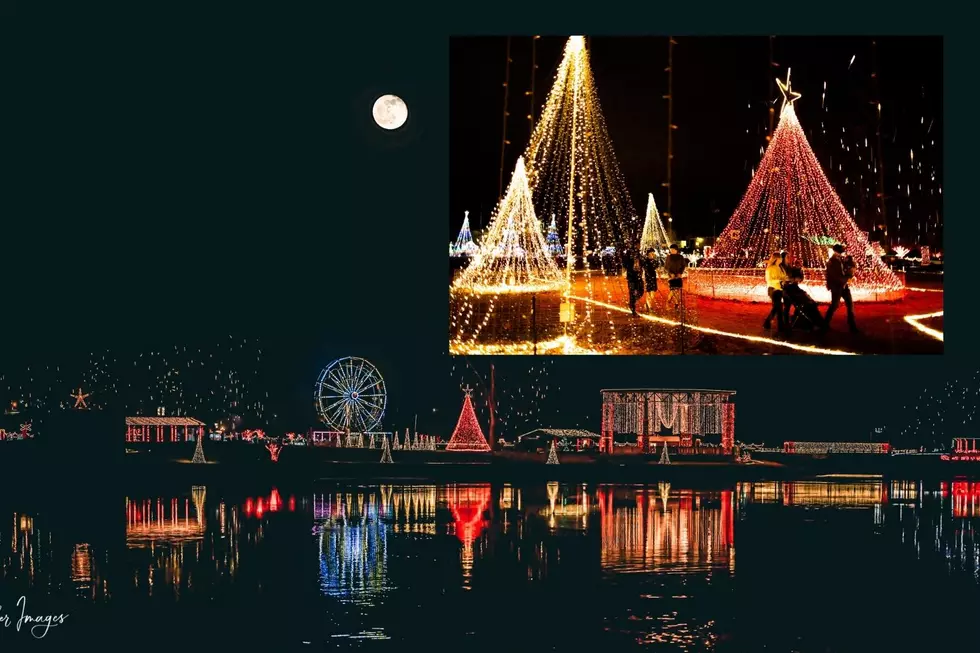 Million + Jaw-Dropping Lights at Christmas Capital of Arkansas
Storyteller Images, Canva
Each holiday season there is a charming small town in Arkansas that has become the "Christmas Capital of Arkansas," the place, Batesville on the White River.
Riverside Park comes alive with the magic of Christmas that features over a million twinkling lights that seem to flutter and reflect off the banks of the river. This White River Wonderland is home to one of the largest light displays in the state that includes a  huge 70-foot LED lighted Ferris Wheel that visitors can ride.
This year there will be a lot of interactive attractions that you can experience for the first time and the air will be filled with Christmas music as you stroll or drive through this amazing park.
Options to See Lights
Visitors can drive through or walk through the park if they prefer with beautifully illuminated sidewalks and walking trails. A fully-lit walking trail leads visitors to the light show from the overflow parking lot at the Batesville Community Center.
"You can walk or drive through the display or catch a horse-drawn carriage, train, or Ferris wheel ride. That's what makes us different," said Johnathan Abbott, City of Batesville Landscape Supervisor
"Most other displays in the state are either drive-thru or walk-thru. We are a little bit of everything in Batesville."
Other Holiday Attractions
Horse-drawn Carriage Rides -  $10 per person ages two and up
White River Express Train -  $6 per person ages two and up.
Ferris Wheel - $5 per person
Ice Skating Rink - $6 for 1 hour; skates are provided.
Free Admission - Donations Accepted
White River Wonderland is slated to open on Wednesday, November 23, at 5 p.m.and run until January 2, 2023. The light displays will open at 5 p.m. daily until midnight. While admission is FREE donations are always welcome.
Hey, I wonder is that Cousin Eddie's RV?
There is a reason why Batesville's White River Wonderland has been named the 2022 Ozark Gateway Region's Festival of the Year and was a finalist for the Arkansas Tourism Attraction of the Year Award. The White River Wonderland attracts visitors from all over Arkansas and other U.S. states who make the drive to see this spectacular display of lights spread the joy of the season.  Around 48,000 cars drove through last year, so it sounds like it's time for a road trip to Batesville from Texarkana via I-30 East.
Visit With Santa
What would a celebration of Christmas be without Old St. Nick?  Santa Claus will visit with children each weekend for "Selfies with Santa," up until Christmas. The cost is $5 for three minutes with Santa.
The City of Batesville and the Batesville Area Chamber of Commerce welcomes you to the 2022 White River Wonderland, the Christmas Capital of Arkansas. For more information go to whiteriverwonderland.com or their Facebook page.
Charming River Front Cabin Not Far From Texarkana