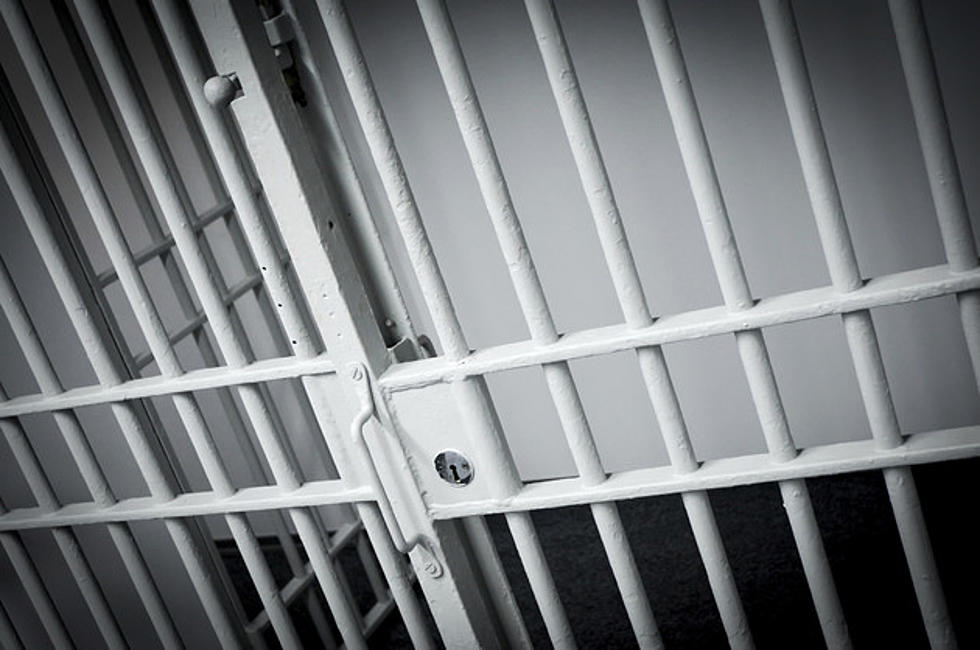 My Top 5 List of Crazy Local Crimes and Suspects for 2017
ThinkStock
Each year there are plenty of people who get arrested or in trouble for one reason or another, and some of these stories leave you scratching your head and saying really?
Here is my list of strangest local crimes for this past year from number 5 all the way up to number 1:
5.Suspect flees and leaves an toddler sitting on the pavement
Texarkana Arkansas Police arrested a man  on drug possession charges early this morning.
At approximately 1:00AM, Texarkana Arkansas Police Officers located a vehicle leaving the Knights Inn Motel, 5100 block of North State Line Avenue, with fictitious and expired vehicle tags.  Officers made contact with the driver, Kenneth Brooks, 24yoa, and observed a small child (16 months of age) standing up in the back seat of the vehicle.
During the contact Brooks exited the vehicle holding his child, then sat his child down on the pavement and fled from officers.   Officer Tanner Freeman and Nathan Lavender chased Brooks on foot apprehending him in a nearby apartment complex.  Officer Cobin Brown remained at the scene with the abandoned child.
Brooks was arrested for alleged Possession of a Controlled Substance (Amphetamine and Clonazepam)  2 counts, Fleeing, and endangering the welfare of a minor.  The child was placed into DHS custody after exhausting all efforts to locate a relative.
4. Robber tries holding up same convenience store twice in two days time
The Texarkana Texas Police Department has charged a suspect with four separate robberies after he allegedly robbed the same convenience store two days in a row.
3. Local man attempts to steal lots and lots of clothes.
The Texarkana Texas Police Department is seeking the public's help in identifying and finding an alleged thief.
Authorities say the male suspect is wanted in connection with an alleged shoplifting that occurred at the Dillards Department Store inside Central Mall last Thursday November 30th.
Police say the suspect allegedly stole some 30 Polo Shirts and 30 pairs of pants valued at around $2,370.
If you have any information on this alleged crime, you are asked to call the Texarkana Texas Police Department at 903-798-3116 or Texarkana Area Crime Stoppers at 903-793-STOP. Remember Crime Stoppers wants you information, not your name. You can remain anonymous and possibly receive a cash reward.
2. Local woman tries to buy merchandise with Movie Money.
Texarkana Texas Police say they have arrested a local woman, after she allegedly try to purchase merchandise with fake money.
Texarkana, Texas Police arrested Bobbie Slater, 28, of Maud Texas for Forgery after she allegedly attempted pay for her purchases with "movie money" at a local convenience store.
Officers were dispatched to the EZ Mart in the 2800 block of Richmond Road late Saturday evening in reference to a woman who had just tried to pay for her purchase with a fake $100 bill.
Within minutes, an officer stopped a vehicle matching the description provided by the store clerk on Richmond Road. Slater, the passenger in the vehicle, told the officer that she had just left the convenience store after trying to purchase gas and cigarettes.
When the officer asked her about any money that she might have with her, she gave him six $100 bills that were unmistakably marked "For Motion Picture Use Only" on both the front and back of the bills.
Slater was arrested without incident and transported to the Bi-State Jail. She was charged with Forgery and is currently being held on a $10,000 bond.
1. Texarkana burglar returns to scene of crime to retrieve his beer.
A Texarkana man is jailed on burglary charges after he returned to the business he had allegedly burglarized hours earlier, to retrieve his beer he left behind.
The Texarkana Texas Police Department arrested 52 year old Jonathan Jackson