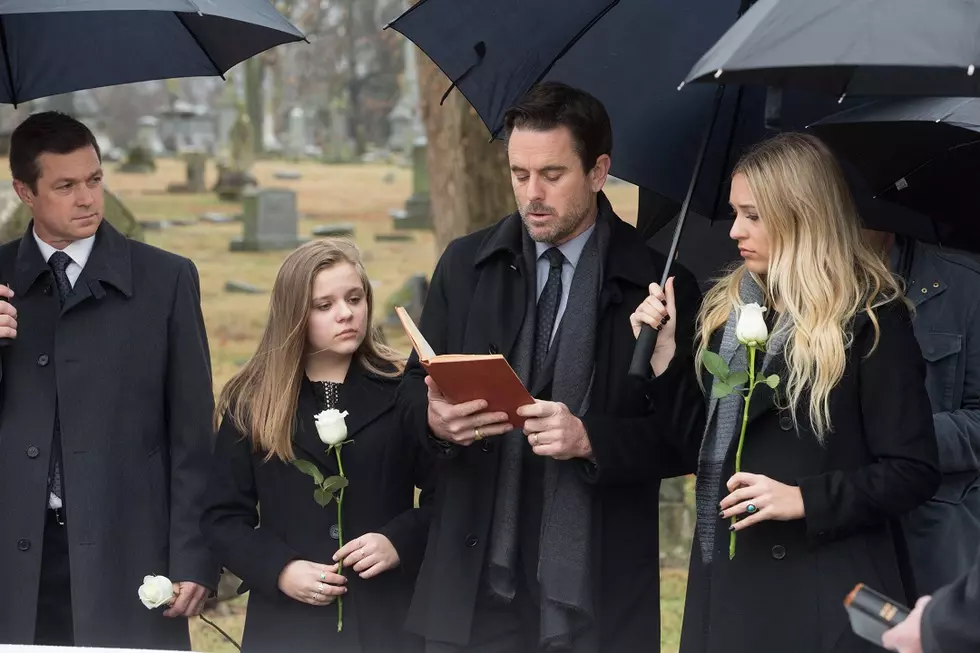 'Nashville' Tributes to Rayna Jaymes Available for Download
Photo by Jake Giles Netter, courtesy of CMT
Nashville showrunners gave fans, and the TV drama's characters, a moment to grieve the death of Rayna Jaymes (Connie Britton) during Thursday night's (March 2) episode, and two of the songs that were part of their tributes are now available for download.
Following Rayna's death in Episode 9 of the acclaimed CMT series, grief-stricken characters Juliette Barnes (Hayden Panettiere), Deacon Claybourne (Charles Esten), Will Lexington (Chris Carmack) and Rayna's daughters Maddie and Daphne (Lennon and Maisy Stella) chose to pay their respects with a tender tribute at the CMT Music Awards during Episode 10. Will performed a rendition of "By Your Side," written by Simon Gugala and Chance Peña, while Maddie (whom Juliette insisted take her place onstage), sang "Sanctuary;" that song was penned by Jill Andrews, Gary Nicholson and Sarah Siskind.
During the episode, a sweet "in memoriam" video montage accompanied the scene; readers can watch it below. Of course, with pictures of her mother scrolling behind her, Maddie couldn't make it through "Sanctuary" alone, prompting Deacon and Daphne to take the stage and finish the tribute with her.
Both "Sanctuary" and "By Your Side" are available on iTunes now. Fans can also pre-order the shows latest soundtrack, The Music of Nashville, Season 5, Volume 1, now.
Watch the "In Memoriam" Tribute to Rayna Jaymes
Country Stars Who Have Acted in TV Shows and Movies