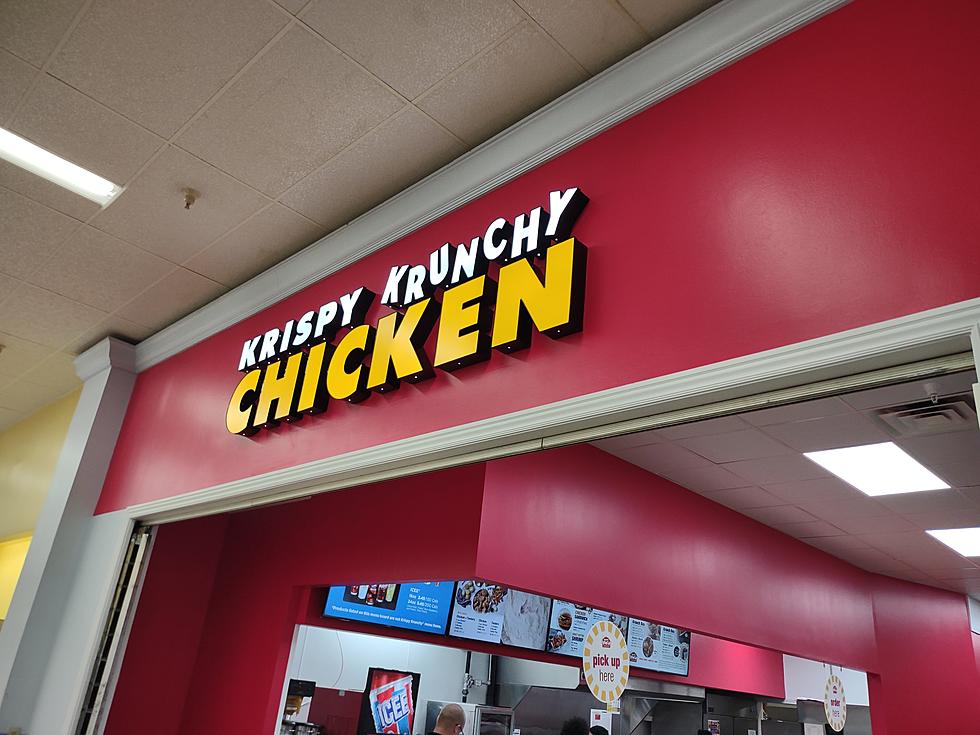 New Chicken Eatery Now Open at Texarkana, Arkansas Walmart
Mario Garcia, TSM
Walmart on the Arkansas side of town in Texarkana has added a new franchise chain Krispy Krunchy Chicken.
Krispy Krunchy Chicken has been around since 1989, a Louisiana-based company offering its customers freshly made, perfectly cajun, battered, never-frozen fried chicken. All chicken is hand-breaded and packed with flavor to perfection for home-style goodness.
" We're excited to be a part of Walmart stores in Arkansas with the Texarkana Krispy Krunchy Chicken being 1 of 7 stores in Arkansas," said Jason Burke Operating Partner.
Krispy Krunchy Chicken also offers traditional wings in several different flavors like buffalo and Cajun sweet and sour. You have to try their Cajun tenders as I did it was very delicious, to say the least.
Top off your meal with a variety of sides like mac-n-cheese, mashed potatoes with gravy, fries, and red beans and rice plus homemade honey biscuits. They even have fried shrimp and Chicken sandwiches too!
At Krispy Krunchy Chicken family meals and combo meals are available.
So, the next time you are at the Walmart at 133 Arkansas Blvd in Texarkana and you're feeling a hunger drop-in let the friendly crew of Krispy Krunchy Chicken take care of you.
For more information please visit their website.
Texarkana's Boomtown Border City Steak Cookoff 2023 In Pictures: