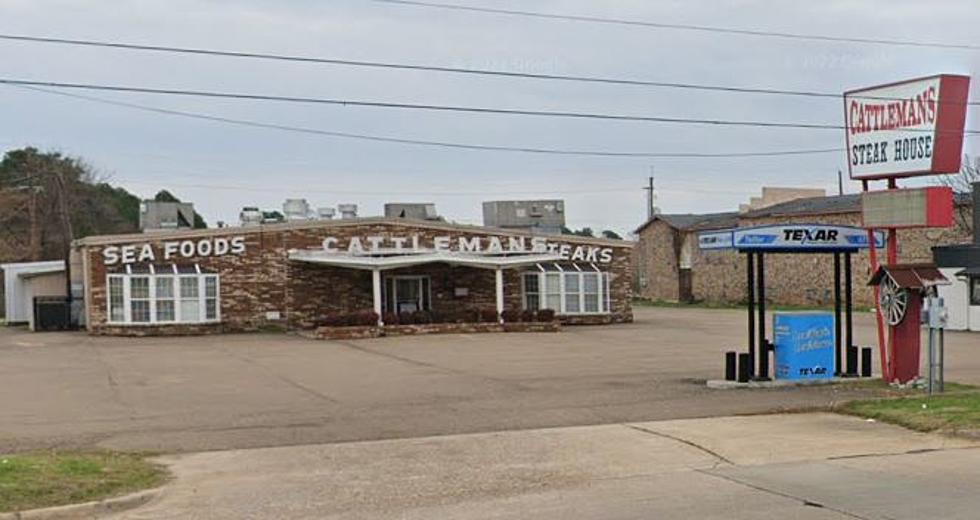 One Of Texarkana's Most Beloved Restaurants To Close Next Week
Google Maps
One of Texarkana's beloved and oldest restaurants is closing next week.
Cattleman's Steakhouse has been a staple of Texarkana dining since 1968. And it was announced yesterday that they were closing the doors on March 5th. In a social media post, it states that the owner of Cattleman's Steakhouse Joe Oliver has sold the building to a Mexican Restaurant "Loca Luna". "Loce Luna" already has two locations in Texarkana. One on 7th street near Wake Village and one on Moores Lane in Pleasant Grove.
Here is a quote from y story on the oldest restaurants in Texarkana:
Cattleman's' Steak House 1968 This restaurant has been in business since Stateline Ave. was a two-lane dirt road. The Prime rib is the best in town.
Cattleman's Steakhouse has a special place in my heart. It was the restaurant that I proposed to my wife way back in 2006. It has been a place for many birthdays and special events for my family as well as my in-laws.
As you can see in the video Joe and his crew took a lot of pride in making sure each dish had its own personal flavor. I am a big fan of their house dressing and a meal wouldn't be complete with other 'twice baked potato.
So next week I will make sure to celebrate my birthday there as well as remembering all the good times my family and I have shared at one of Texarkana's oldest restaurants. Goodbye old friend you will be sorely missed by many.
LOOK: Things from the year you were born that don't exist anymore
The iconic (and at times silly) toys, technologies, and electronics have been usurped since their grand entrance, either by advances in technology or breakthroughs in common sense.
See how many things on this list
trigger childhood memories—and which ones were here and gone so fast you missed them entirely.