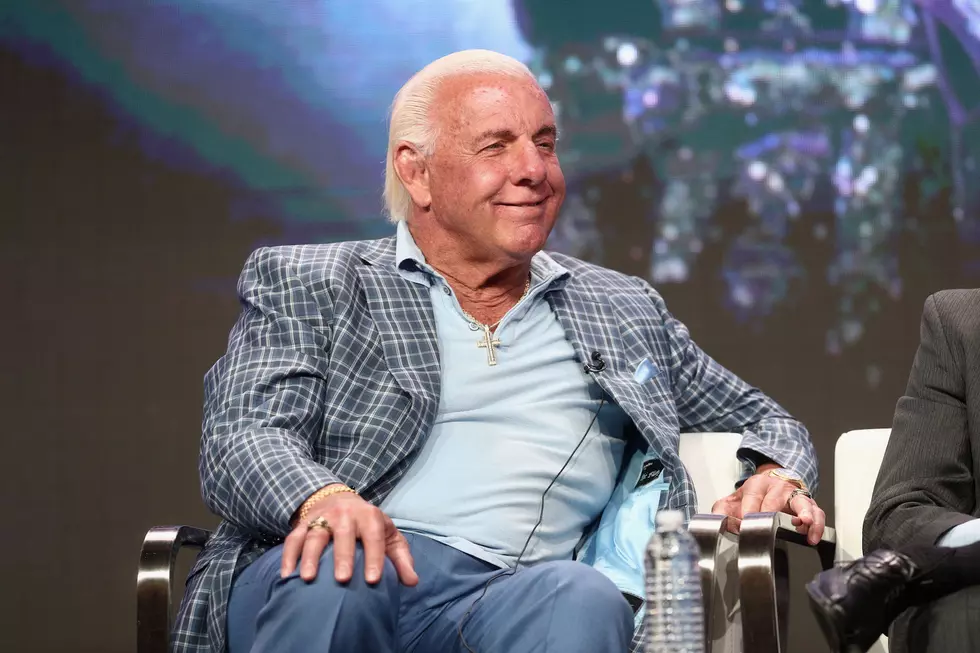 Wrestling Icon Ric Flair Hospitalized, In a Medically Induced Coma
Getty Images
Although initial reports stated Ric Flair, the beloved "Nature Boy" of professional wrestling, had checked into the hospital for "routine monitoring," it appears that the health of the former World Champion has taken a turn for the worse. Pro Wrestling Sheet now reports that Flair is in the ICU with "heart-related issues." And there's nothing routine about any trip to intensive care.
The first stories about Flair's trip to the hospital surfaced over the weekend, although his management first insisted there was "no reason to panic." But hours later, his manager tweeted the following:
Since then, many current and former WWE superstars have voiced their support for the Nature Boy:
TMZ now reports Flair has been placed in a medically-induced coma and is being prepped for surgery, although they can't confirm exactly what procedure he is about to undergo. Another unconfirmed report claims that he's suffering from alcoholic cardiomyopathy, a disease of the heart caused by years of alcohol abuse.
Whether that's the precise reason for Flair's hospitalization, he's definitely done a lot of drinking in his day (or all of his days); for decades, Flair was the textbook example of a man who worked hard and played harder. His reputation as a partier is the only thing that comes close to matching his reputation as an in-ring performer, where he is considered one of the greatest, if not the greatest, of all time.
Flair is only 68 years old, relatively young for most, but professional wrestlers tend to have tragically short lives. So far, every drip of new information about his condition is bad. But if he is about to undergo surgery, then there's still hope. Though Flair worked most of his career as a bad guy, his tireless work ethic, amazing promos, and peerless matches have made him a beloved icon and elder statesman of professional wrestling. (You can be a statesman if most of what you say is "WOOO!" right?) I know I speak on behalf of all wrestling fans when I wish Flair the best. Here's hoping the Nature Boy's still got one more kick out left in him.