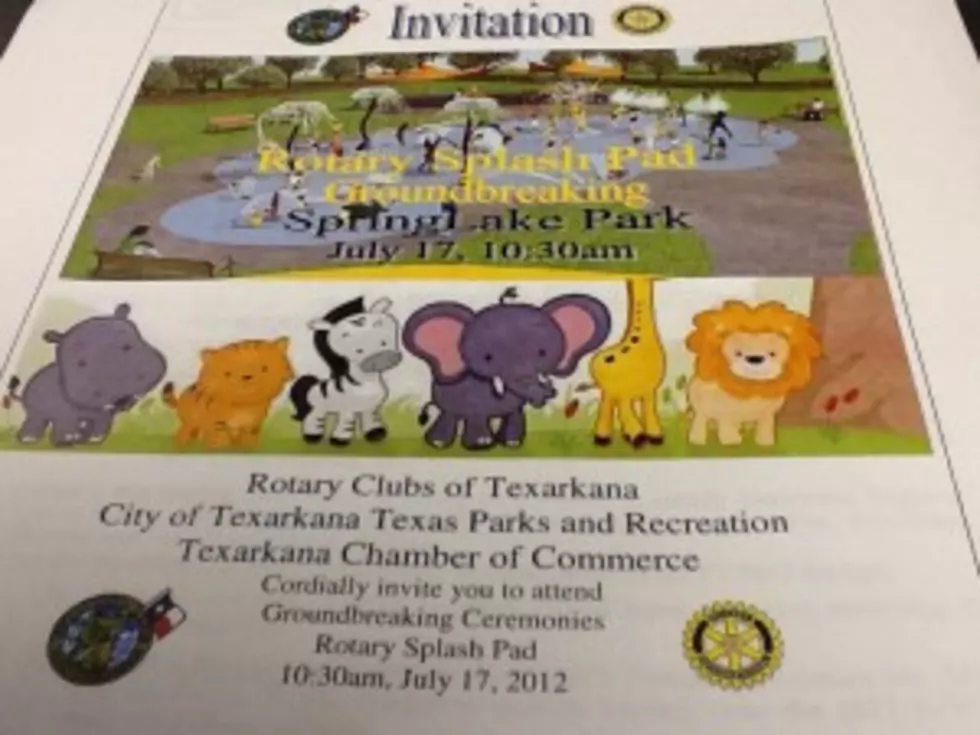 Splash Pad Groundbreaking
A groundbreaking ceremony is scheduled for Tuesday July 17 at Spring Lake Park for the Rotary Splash Pad.The groundbreaking event will begin at 10:30 a.m. The Rotary Clubs of Texarkana, the city of Texarkana Parks and Recreation , and the Texarkana Chamber of Commerce invite you to attend the event.
The Splash Pad will be a water, cooling,  fun area for kids near the site of the old city pool. The Rotary Club is pledging to use donations to help build the Splash Pad.