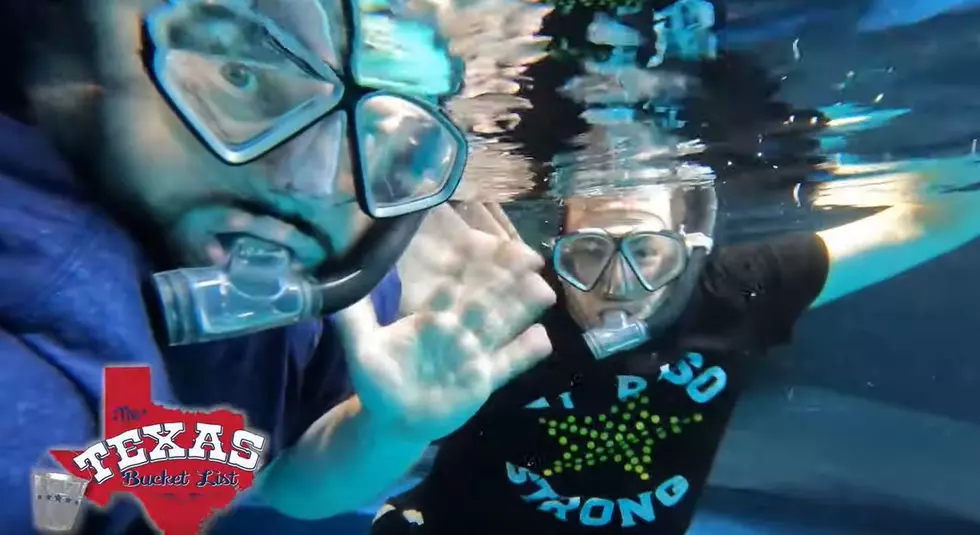 Swim With Sharks at Texas State Aquarium in Corpus Christi
YouTube
It's July and you know what that means! Shark week is coming on the Discovery Channel starting Sunday. Did you know that at the Texas State Aquarium, in Corpus Christi, Texas you can now swim with the sharks?
The Texas State Aquarium was opened in 1990 and has given visitors an inside look and education on the different types of fishes, dolphins, animals, and yes, sharks that have made the Gulf Coast region their home.
The aquarium doubled its size in 2017 and includes the Islands of Steel exhibit where you can feed all the different species of fish, sharks, tarpons, barracudas, and sea turtles.
Swimming With the Sharks
But if you want to swim with the sharks then head over to the Caribbean Sea Exhibit where you can snorkel with the sharks, stingrays, eels, and a variety of other marine life. There is a huge cage submerged underwater that visitors can climb into to get an up-close and personal experience with the sharks.
When seeing these massive creatures up close in the aquarium the hope is that people will get a better understanding of our marine life in the ocean and how important it is on maintaining the life in our eco-system.
In movies like Jaws and recurring shark attacks you hear about in the news, sharks sort of wind up getting a bad reputation that they are out to get us and it is so far from the truth. You have to remember that when you are swimming in an ocean, you are in their territory.
After a quick swimming lesson, you will be lowered into the water where the temperature is a chilly 72 degrees where it might take a few minutes for your body to adapt.
However, once you see the sharks up close, you will totally forget about that. The sharks at the Texas State Aquarium are friendly because of human interaction but you are not allowed to touch them for safety measures.
So, if you are looking for something to do with the family adventurous this summer the Texas State Aquarium to Corpus Christi just might be worth a road trip.
Visit the Texas State Aquarium here for more information on how you could swim with the sharks for an unforgettable experience.
Don't miss Shark Week on the Discovery Channel starting July 24.
CHECK THIS OUT: This Texas Home Boasts Its Own Beach And Zipline