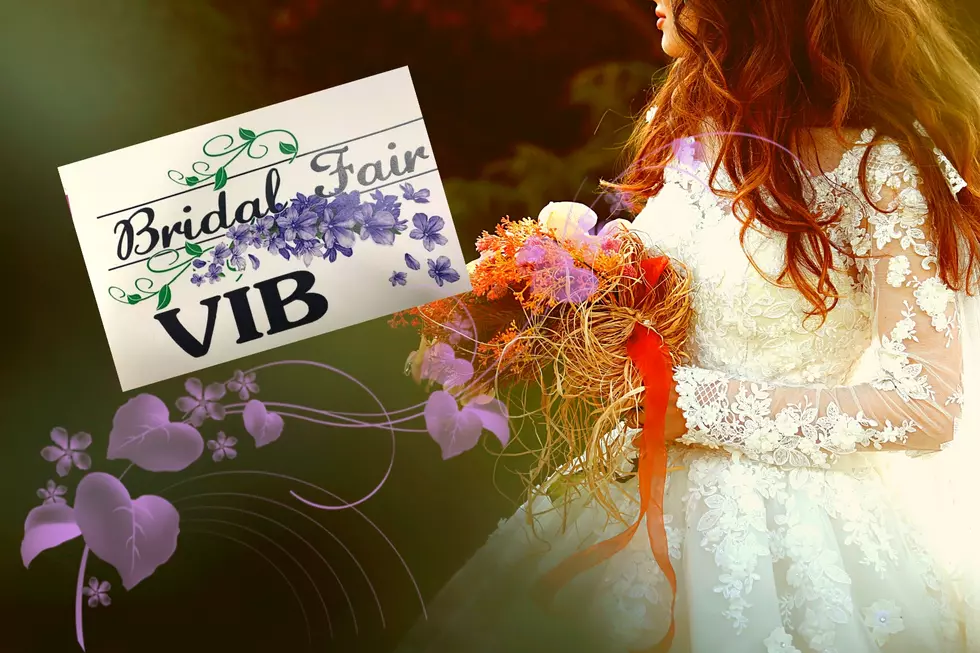 Texarkana's Bridal Fair is Days Away, Here's a Peek Inside the VIB Gift Bag
Canva
Planning a wedding can be daunting. There are so many things to think about. That is why you don't want to miss the 2023 Bridal Fair. It's just days away. Grab your bridesmaids, your mom and your mother-in-law-to-be. You'll have fun and you'll get some important planning and services for your wedding all taken care of.   
The 2023 Bridal fair is presented by Dots Rentals and Sales and Townsquare Media and will take place this Saturday, January 21 at the Texarkana Texas Convention Center on Cowhorn Creek.
Meet with wedding professionals and learn about their services and products. All in one place. Find out about wedding venues, florists, caterers, wedding dresses, bridesmaids dresses and tuxedos. There will also be photographers, music, DJs and honeymoon ideas too.
Door Prizes, Fashion Show & Grand Prize Giveaway
There will also be door prizes and the popular Bridal Fashion Show that will start at 2 PM. One lucky bride will win the grand prize of $2,000 to go towards any of the vendors' products or services.
All Brides Receive Something Special
All Brides will receive a gift bag from Gracyn Elizabeth Bridal. Have you gotten your tickets yet? Get your tickets early and save money. Tickets are just $14 online. Tickets will be $20 at the door.
Treat Yourself and Be a Very Important Bride
How about treating yourself to the VIB package? The Very Important Brides package is $40 and includes an extra special gift bag with a bottle of champagne, champagne glasses, gifts and special offers from some of the vendors. Check out the photo below of all the goodies in the VIB gift bag!
Yes, that is a scalp massager and I am here to tell you, all of us at the station begged to have one because they are awesome!
What are you waiting for? Be sure and get your tickets now. It's easy to do online. Tickets are on sale now and available online Here!
."}" data-sheets-userformat="{"2":33554688,"11":4,"28":1}">
."}" data-sheets-userformat="{"2":33554688,"11":4,"28":1}">
Celebrity Couples Who Secretly Got Married
The Quickest Celebrity Engagements
Celebrity Couples Who Got Engaged in 2018