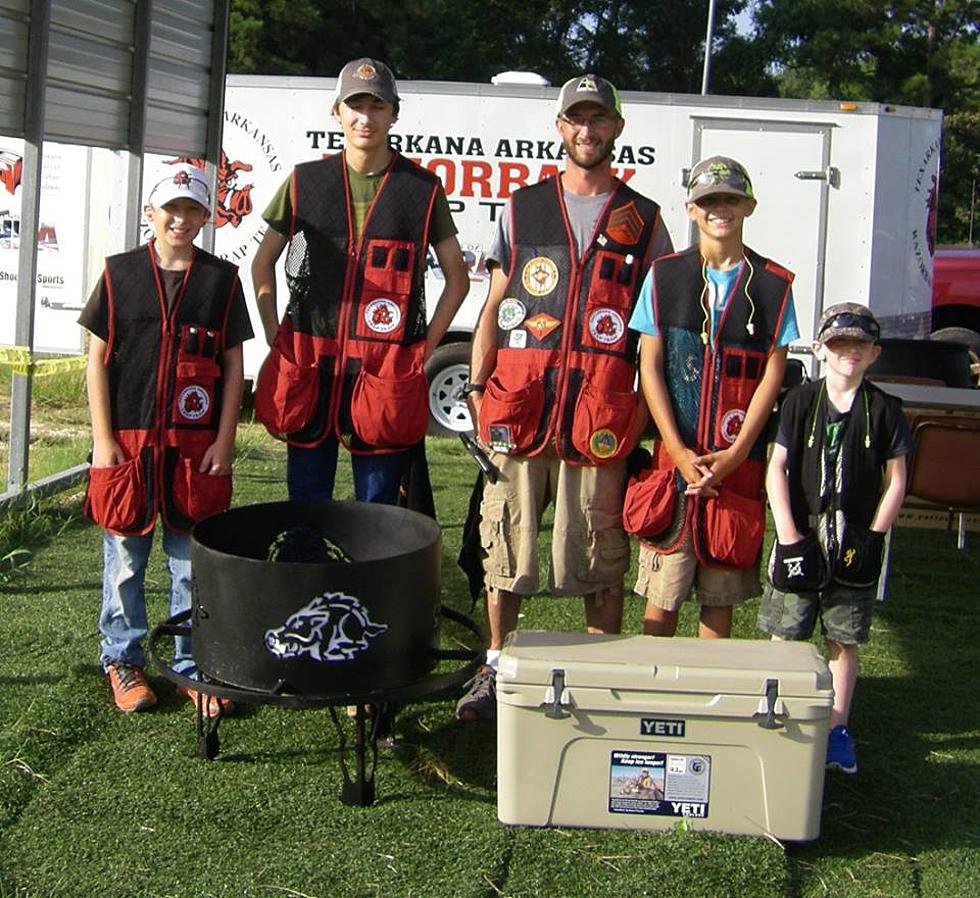 The Razorback Trap Team's 3rd Annual Turkey Shoot is Saturday October 8
Facebook
The Arkansas High School Razorback Trap Team is having its 3rd Annual Turkey Shoot Saturday, October 8, at their range off Hwy 237.
The fun starts at 10AM with winners in each round of competition. There will also be a ladies only round and special events for youngsters.
The .22 rimfire rifle match will be open sights only, so if you have a scope or dot sight you need to remove those.
The turkey shoot is $3 per round, the trap shoot is $25 per round with a cash prize. So bring your shells. There will also be door prizes.
The Razorback Fire Pit and a Yeti Cooler raffle will take place at the end of the day. A few tickets remain and will be available at the event.
The goal this year is $11,000 which will be enough to run electric power to the range.
For more information please call David at 903-748-7039 or visit their Facebook Page.