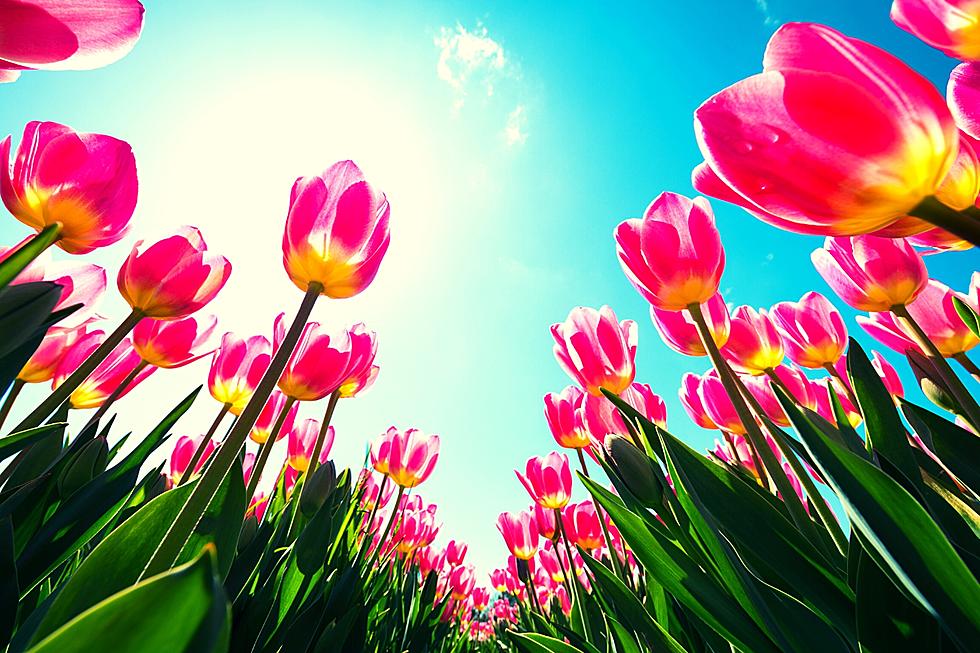 Tip Toe Through The Tulips At This Breathtaking Arkansas Attraction
Canva
As temperatures start to warm up for spring the flowers are starting to bloom. If you love flowers then there is an amazing place in Arkansas where you can see nature in its most colorful state as seas of tulips are in full bloom.
Just look at these incredible tulips...everywhere. If you have never been to Garvin Woodland Gardens in Hot Springs now is the perfect time to check out the spring flowers with tulips at their peak this week.
At Garvin Gardens you can experience all the seasons of the year and spring is one of the most popular seasons to see the amazing flowers.
Garvin Gardens is one of the best botanical gardens in the nation and we are fortunate enough to actually have it in Hot Springs, Arkansas.
With Spring Break upon us right now is a great time to grab the family for a day soaking in the beautiful colors all in bloom at Garvin Woodland Gardens.
Even in the cold of winter, this place attracts people from all over the country with its beautiful Christmas lights. but now...it's all about those tulips and there are so many!
Right now the gardens are open every day from 10 AM to 6 PM. Tickets for Adults $22 and kids ages 4-12 are $12. Kids 3 and under get in free. You can also bring your dog just remember that if they are on a non-retractable leash it will cost $5.
Check out the video below of Garvin Gardens last spring.
LOOK: Stunning vintage photos capture the beauty of America's national parks
Today these parks are located throughout the country in 25 states and the U.S. Virgin Islands. The land encompassing them was either purchased or donated, though much of it had been inhabited by native people for thousands of years before the founding of the United States. These areas are protected and revered as educational resources about the natural world, and as spaces for exploration.
Keep scrolling for 50 vintage photos that show the beauty of America's national parks.
LOOK: Must-do activities at every national park
Stacker
lists the must-do activities at every national park ranked by the annual number of visitors.