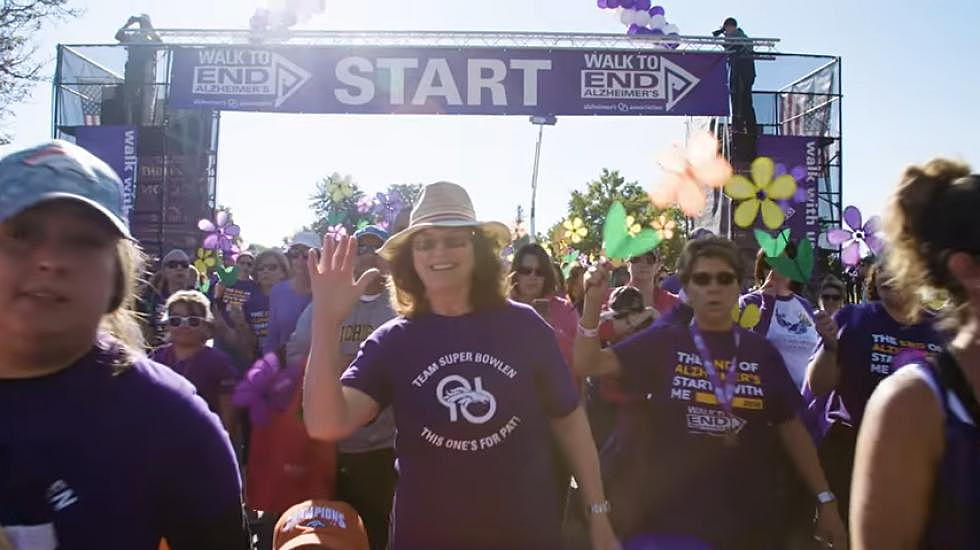 The 'Walk To End Alzheimer's' October 15 In Texarkana
Actionalz YouTube
The 2022 Walk to End Alzheimer's will take place Saturday, October 15th at Spring Lake Park located at 4303 North Park Road in Texarkana, Texas.
This walk is held in communities throughout the country. This will be the second year for the walk to take place in Texarkana. This is what the Texarkana Parks and Recreation Department said about the upcoming walk:
Join the Alzheimer's Association Saturday, October 15th at Spring Lake Park for their Walk to End Alzheimer's. Registration begins at 8:00 AM, the Ceremony begins at 9:00 AM, and the Walk begins at 9:30 AM
Registration for the walk starts at 8 AM with an opening ceremony at 9 AM and the walk will start following the ceremony between 9:30 AM.
You can start a team, join one or walk as an individual. You can also make a donation online. Texarkana is currently halfway to its goal this year of $20,000.
This event will allow strollers and your dogs on a leash. Please no bicycles, skateboards or wheeled shoes, or scooters. The walk is a rain or shine event but in the case of severe weather, details will be shared on the event Facebook page.
Each participant will receive a promise garden flower the color of the flowers represents the participant's connection to the disease.
A blue flower represents someone living with Alzheimer's or another dementia
A purple flower is for those who have lost someone to the disease.
A yellow flower represents someone who is currently supporting or caring for a person living with Alzheimer's.
An orange flower is for those who support the cause and the Association's vision of a world without Alzheimer's and all other dementia.
If you would like more information please contact  the walk coordinator: Joelle Yates
phone: (903) 251-2012 or Email: joyates@alz.org
Historic cities: 10 metros with the oldest homes
New Jersey Real Estate Network
collected U.S. Census Bureau data to understand which metro regions have the most old homes, which include houses built in 1949 or earlier.
LOOK: Must-do activities at every national park
Stacker
lists the must-do activities at every national park ranked by the annual number of visitors.