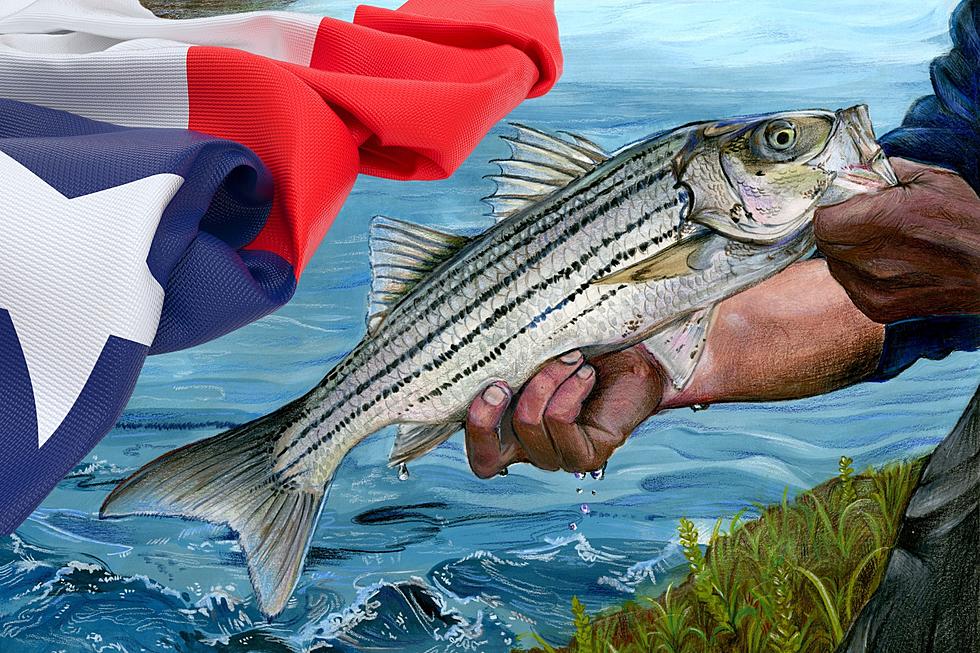 Young Wildlife Artists Listen Up! It's The 2024 Texas Fish Art Contest
TPWD, Canva
Do you know a young artist who can capture wildlife on canvas? The Texas Freshwater Fisheries Center (TFFC) just announced it is time for the 2024 Texas division of Wildlife Forever's Fish Art Contest submissions.
The Fish Art Contest, is accepting art entries from now until February 28. This contest is part of an international conservation education program to encourage young student interest in fisheries and fishing.
TFFC Director Tom Lang said in a press release.
The Fish Art Contest does a tremendous job of exposing students across Texas to the wonders of fish and fisheries resources through the nexus of art. We always look forward to this time of year when we are once again amazed by the outstanding work and artistic interpretations of these young Texans.
This contest is open to all Texas students from grades K to 12.
To enter students need to submit a completed entry form and an original illustration of a wild fish found in Texas. Participants in grades 4th to 12th will also be required to submit a one-page creative writing piece. Once the entrance form has been submitted, the applicants must mail their artwork to:
Texas Freshwater Fisheries Center
5550 FM 2495
Athens, TX, 75752
Dimensions for the physical artwork must be between 8X10" and 9X12", be landscape orientation and postmarked by Feb. 28, 2024.
This art contest is part of the larger Wildlife Forever national contest. Texas winners will be automatically entered into the national contest. Texas students may choose to enter national specialty awards with fish not found in Texas, but that will mean that they will not be eligible for Texas state awards due to the one entry per student limit.
If you are a teacher and you would like to have your students enter the 2024 contest, you can find entry forms, rules, guidelines and more online. There is also a lesson plan that has an interdisciplinary curriculum with activities, species identification, glossary plus student worksheets. Learn more at www.wildlifeforever.org.
For more information, visit the TFFC Texas Fish Art Contest website.
10 Things You Didn't Know Come From Texas
Top 9 Burgers In Northeast Texas
The restaurants listed below were obtained from a search on Yelp for top-rated burgers in Northeast Texas. The search was conducted on April 6, 2023. We cannot guarantee any of these places still exist at the time you read this. When you plan your trip, please contact them first to be sure.