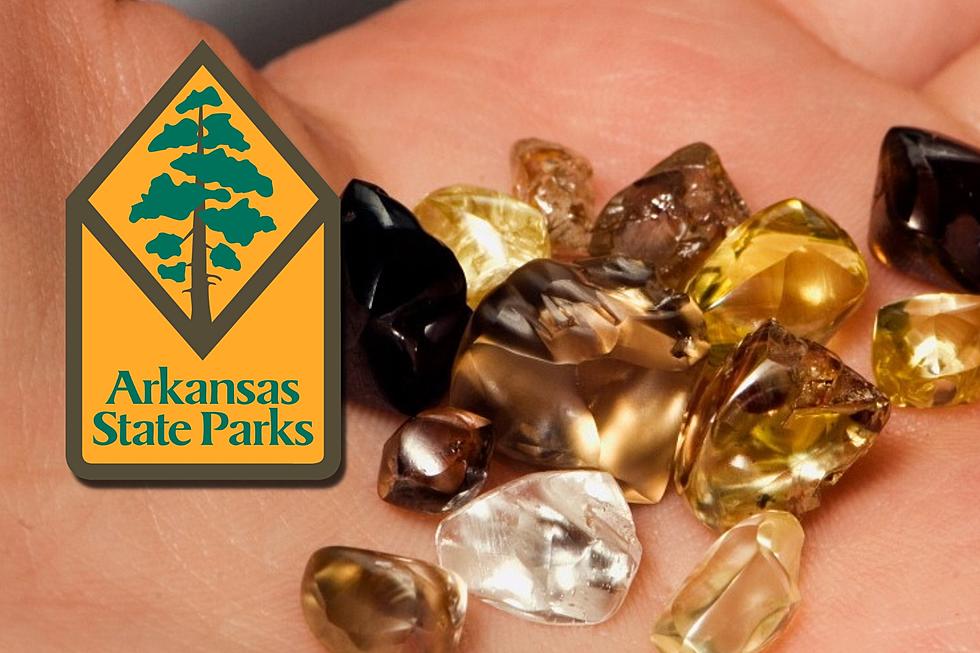 Child Reportedly Finds Almost 3 Carat Diamond In Arkansas State Park
Crater of Diamonds State Park - Canva
Although there hasn't been an official release from the Arkansas State Parks Department as of yet, reports are coming in about a youngster who found an almost 3 carrot diamond at Crater of Diamonds State Park last Friday, September 1.
Diamonds of Arkansas' Facebook Page reports that a 7-year-old Aspen Brown from Paragould, AR found a 2.95-carat diamond while digging around in Crater of Diamonds State Park last Friday, September 1, 2023. If true, this would be the second-largest diamond found at the park this year. The biggest is a 3.29-carat brown diamond found there back in March, which was found by David Anderson of Murfreesboro, Arkansas.
By the way, Anderson has been searching and finding diamonds at the park since 2007 after learning about the park on a TV show. We also learned he names his diamond finds, the one above was named BUD, which stands for Butt Ugly Diamond.
By the way, Crater of Diamonds is now hiring...
For more information about Crater of Diamonds State Park follow them on Facebook or go to their website at ArkansasStateParks.com.
One of The Oldest Schoolhouses in Arkansas
Check out this beautiful 1886 schoolhouse still standing in Arkansas.
In Memoriam: 2023 Deaths
A look at those we've lost.
[newsletter