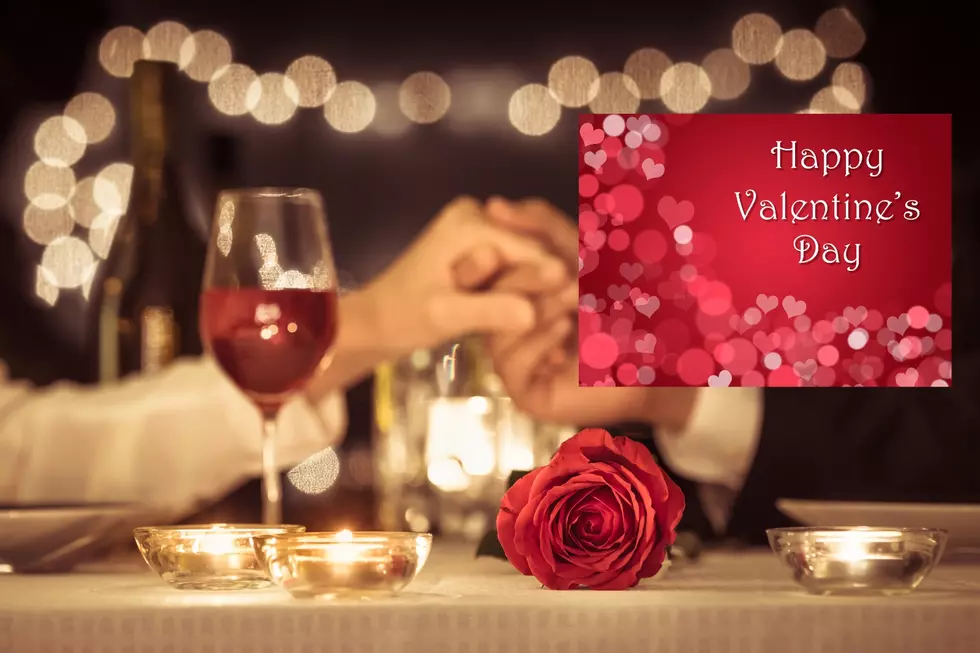 5 Super Sweet Restaurant Deals on Valentine's Day in Texarkana
Canva
Valentine's Day is Tuesday, February 14, and whether you are in love or not there are 5 National chain restaurants in Texarkana offering some sweet deals while they last.
As always, you will need to check with the restaurant to make sure the offer is good before you go.
Applebee's
What Valentine's sweetheart wouldn't love the $6 Smoocho Mucho Sips cocktail made with premium spirits in a signature glass Mucho glass? Better yet how about the Tipsy Cupid and Date Night Daiquiri guaranteed to spice up your love life?
Chili's
February is the Month of Love at Chili's, treat your sweetie to The Grand Romance "Rita" for only $6, this delicious margarita will surely make her smile.
Hooters
Hooters is the place to be on Valentine's Day especially if you just broke up with an ex. It's their annual #ShredYourEx event. Bring a photo of your ex, and shred it in one of their shredders to receive 10 FREE boneless wings with the purchase of 10 wings of the same flavor.
Olive Garden
This Valentine's Day you can get family-style meals to go like $6 entrées, $18 wine to-go, and lunch-sized meals beginning at $8.99.
Outback Steakhouse
From now until Valentine's Day enjoy a lovely 4-course meal starting at $60. Choose from their special menu which includes grilled shrimp on the Barbie appetizer, two side salads, two entrees, and cheesecake. Top your meal off with the Berry Passiontini just for Valentine's Day.
No matter what you choose to do, whether it's a night out on the town or a take-home meal let's just hope you have a very Happy Valentine's Day!
What Are the Signature Drinks From Every State?
MORE: Some of the Memes & Tweets That Have Made Us Laugh (and Maybe Think)