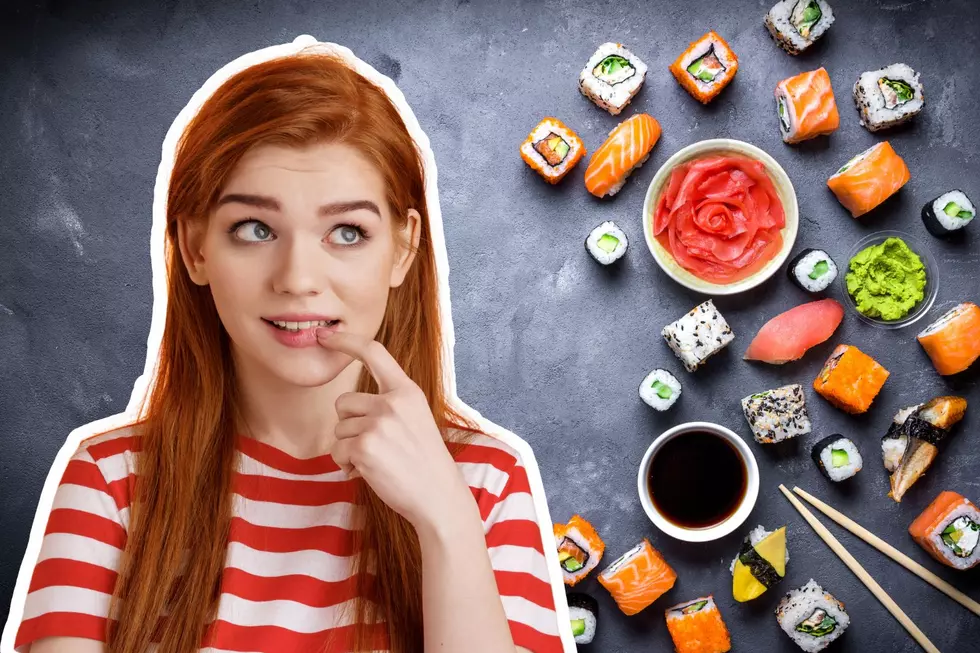 Here Are The 6 Best Asian Style Restaurants In Texarkana
Canva
We asked on Facebook yesterday, what is the best Asian Style Restaurant in Texarkana? 
We all love some sushi or even some great Chinese, but what are Texarkana's favorite places to go for some great Asian food? Here is the top 6 according to our listeners.
6. Eden Bubble Tea
With a selection of great varieties of sushi and fried rice, and even lomein Eden Bubble Tea has something for all of your Asian food cravings. Eden Bubble Tea is located at 3003 Richmond Road in Texarkana Texas.
5. Reiki Hibachi
Guess what, this is a food truck full of scrumptious goodness. From the great sushi to the many grilled and fried seafood this is a truck you do not want to miss. Reiki Hibachi is located at1308 Arkansas Blvd, Texarkana, Arkansas.
4. Osaka Japanese Steak House
From their truly unique sushi rolls, including the Texarkana Roll' to the entertainment of getting your dinner from the hibachi grill Osaka Japanese Steak House offers the Asian food lover a huge variety. Osaka Japanese Steak House is located at 5001 W Park Blvd, Texarkana, Texas.
3. China Inn
With The Special Fired Rice with everything that is actually a meal for two to the Mongolian Beef. Chinese food lovers will have plenty to choose from at China Inn. With big portions and very reasonable prices, this is a go-to spot for lunch for sure. China Inn is located at 4305 N State Line Ave, Texarkana, Texas.
2. Lee's Chinese
Serving traditional Chinese food, like Smoked Tea Duck, and Buddha's Delight Lee's Chinese Restaurant is a quaint restaurant serving lunch and dinner. Lee's Chinese Fast Food is located at  3604 N State Line Ave, Texarkana, Arkansas.
1. Fuji Kim
.With a massive selection of sushi, Bento Boxes, Koren BBQ called Bulgogi, and Galbi you will find some great Japanese and Koren dishes that will be your new favorites. Fuji Kim's Sushi And Grill is located at 2830 Richmond Rd, Texarkana, Texas.
LOOK: The most extreme temperatures in the history of every state
Stacker
consulted 2021 data from the
NOAA's State Climate Extremes Committee (SCEC)
to illustrate the hottest and coldest temperatures ever recorded in each state. Each slide also reveals the all-time highest 24-hour precipitation record and all-time highest 24-hour snowfall.
Keep reading to find out individual state records in alphabetical order.