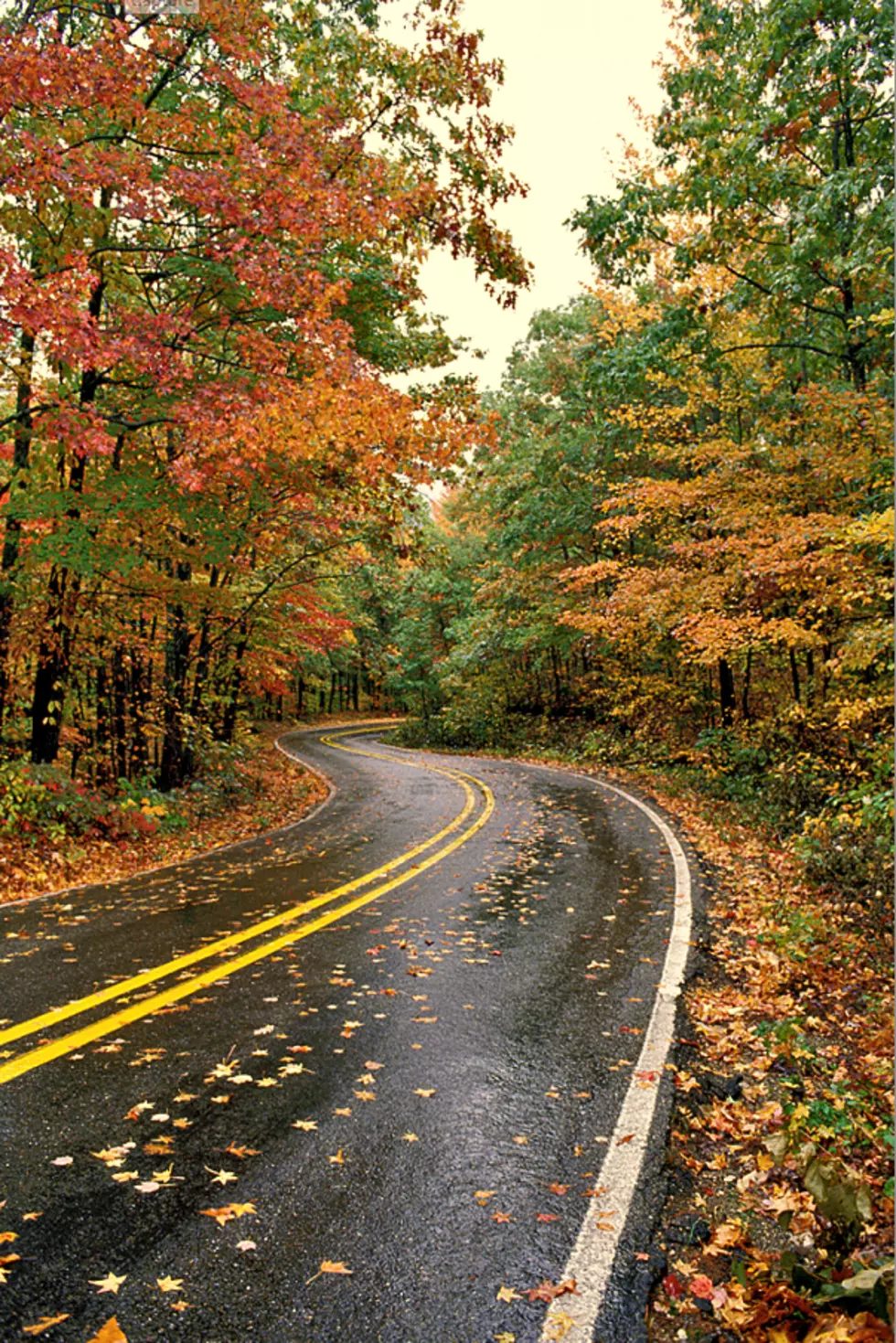 Best Drives in Arkansas for Fall Foliage This Year
Arkansas Dept. of Parks & Tourism
It won't be long the fall season is almost here. September 22 marks the first day of fall and I can hardly wait for that crisp, cool feel in the air. One of my favorite things to do in the fall is just take a road trip through the country mountainside of Arkansas.
There are so many highways and roads in the state of Arkansas that are breathtakingly beautiful. I guess it depends on your preference as to where you want to go and just how far. But no matter where you wind up it's can a journey to be etched in your memory forever if you take the right road trip. It may be awhile before we start seeing a change of color in the trees but it's not too late to start thinking about that special day. So I have put together a list of must-see drives in Arkansas for your enjoyment. They don't call Arkansas the Natural State for nothing.
This is one of the most beautiful scenic drives in the state with 54 miles of winding road through sheer mountains, spectacular views and overlooks along the way. The drive starts at the foot of Rich Mountain near the town of Mena and winds through the Ouachita National Forest showcasing the highest mountain ranges between the Appalachians and the Rockies. This breathtaking panoramic drive that winds up in Talihina, Okla., is very popular with bikers.
Another one of my favorite drives is Scenic 7 which runs south through Harrison, Russellville, Hot Springs, and Arkadelphia on through El Dorado to the state line of Louisiana. On this drive seeing the multitude of changing colors through the Grand Canyon of Jasper is mind blowing as you make your way over the Buffalo National River, through Hot Springs National Park, and cruise over DeGray Lake ending up in historic El Dorado.
This scenic drive runs from Alma northward into the Arkansas River Valley through portions of the Ozark Mountains. The beauty of this drive includes driving over tree-covered canyons, through mountain passes with plenty of twists and turns along Highway 71. Don't forget to stop off at some the roadside shops and restaurants along the way.
You don't have to go to Cuba to go to Havana. This byway begins in the town of Havana and takes you through forests and slopes of Mount Magazine, Arkansas's highest peak at 2,753 feet. At the top of the mountain stands Mount Magazine State Park Lodge with panoramic views of Blue Mountain Lake and the Arkansas River Valley. Below this mountain retreat, and passing over Cove Lake, is the historic town of Paris with antique shops and restaurants. As you continue to travel north of town you'll travel over rolling hills, pastures, and hayfields aligned with hardwood shade trees.
There are plenty more great highways and roads in Arkansas that are just as pretty but these are my personal favorites. By the way, traditional peak color times vary in Arkansas with the state being broken down by three regions.
This region begins color changing in early October with the peak occurring in late October to early November.
Noticeable fall foliage usually begins about a week or so following the Ozarks, usually around mid-October and peaking out around mid-November.
This area, which includes the Delta (east) and Gulf Coastal Plain (south) usually hits at peak around mid-November. This is usually Texarkana's peak season as well.
So no matter what time of the month you decide to get away for a day or a weekend -- you can rest assured traveling the back roads, highways and byways of Arkansas is a definite must for getting back to nature.