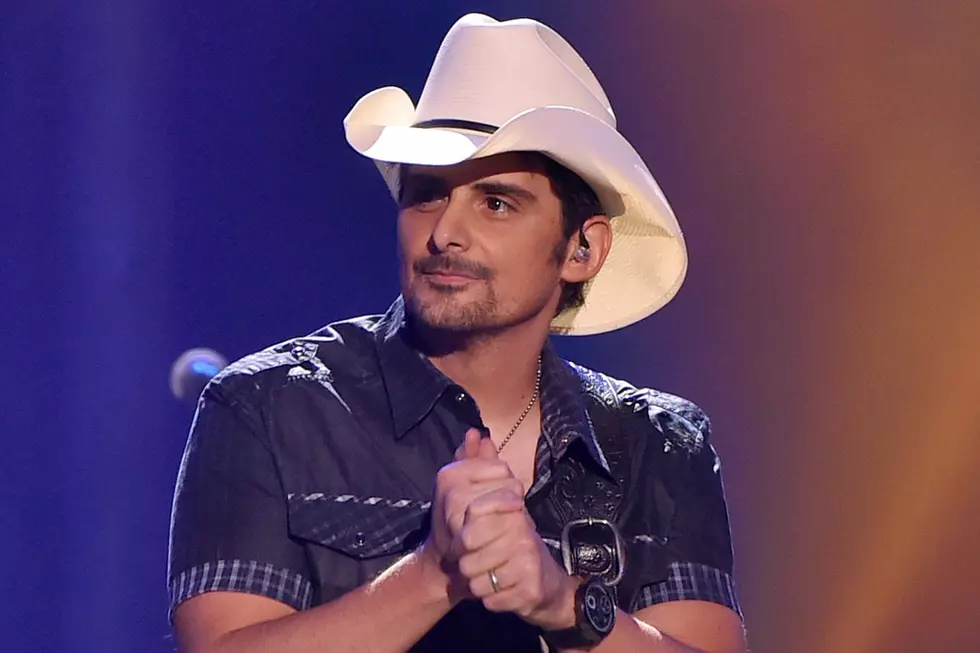 Brad Paisley Sings National Anthem at World Series Game 3
Kevin Winter, Getty Images
Brad Paisley had the honors of singing the National Anthem prior to Friday night's (Oct. 26) Game 3 of the 2018 World Series, which pitted the Los Angeles Dodgers against the Boston Red Sox.
This marks the first game of the series played in L.A., and Paisley took the field festively dressed in a Dodgers jersey before delivering a simple, heartfelt anthem with just his guitar for accompaniment.
It's no secret that the singer is a Dodgers fan. Lest anyone doubt who Paisley was rooting for, the singer made it clear with an Instagram post several hours before the big game, showing off a decorated Dodgers-blue guitar.
And, it's not just because he happened to be singing on Dodgers' turf that evening: The superstar is building a record of cheering on the team, having last year delivered the National Anthem ahead of the 2017 World Series Game 2 in Los Angeles. (That particular match pitted the Dodgers against the Houston Astros with the temperature hitting 103 degrees, making it the hottest World Series ever).
Boston native James Taylor had the honors of opening the 2018 series with his delivery of "The Star-Spangled Banner" at Boston's Fenway Park on Tuesday (Oct. 23).
Watch the Best of Country Singers Singing the National Anthem
Red, White and Blue — Stars Wear the Flag!