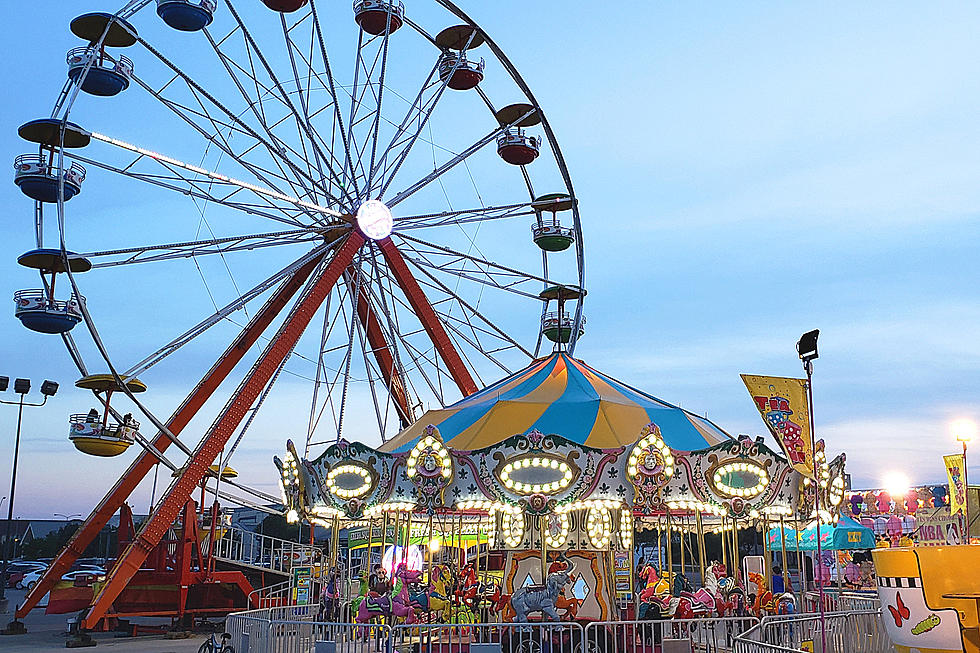 Carnival Fun + Events Highlight Texarkana's Fall Festival
Townsquare Media
It's about that time again for the second annual downtown Fall Festival in the historic entertainment district in Texarkana hosted by Crossties. Are you ready for a howling good time?
Johnson Brothers Carnival
The fun begins on Thursday, Oct. 28, with the Johnson Brothers carnival with a variety of popular amusement rides, classic games, carnival food, and other attractions. The carnival will run through Saturday, Oct. 30, while the Fall Festival will take place on Saturday from 1-5 PM.
Trick or Treating
Kids can trick or treat safely on Saturday as there will be close to 70+ vendors and downtown businesses who will be passing out free candy while it lasts.
Pie Eating Contest
Hosted by Graham Slam Bakery, time to see if you have what it takes to become the ultimate pie-eating champion. Hope you bring an extra napkin because you are going to need it.
Dog Costume Contest
Bring your dog to the fall festival for the Dog Costume Contest hosted by Mutt Works Training. Your dog could earn bragging rights and be crowned as the "Top Dog" in Texarkana
Pumpkin Painting
What a fall festival be without a little pumpkin painting and decoration for your pumpkin.
Vendors
Several businesses along with local arts and craft makers will be selling their goods, merchandise, and unique items.
Food Trucks
A variety of great food will also be available for purchase from area vendors like JR's Catering, Underground Pizza, and Shuck's just to name a few.
Photo Booth
Wear your costume for a good old-fashioned photo to take home with you.
Halloween Cocktails & Costumes
This will undoubtedly be the biggest Halloween party in town on Saturday, Oct. 30, at 8 PM at Crossties. There will be live music, performing entertainment, spooky surprises, and cash prizes for the best costume.
Ist Place - $600
2nd Place - $300
3rd Place - $100
All contestants must be signed up by 10 PM with the contest at the witching hour Midnight. Entertainment provided by the #1 Tupac impersonator in the U.S. and a Mariah Carey impersonator. Performances from a stilts artist, silk aerialist, and many more surprises.
Tickets for the Cocktails & Costumes Contest are $40 (18+) and $25 (21+) ticket fee.
The Second Annual Fall Festival on Saturday, Oct. 30, from 1-5 PM is free. You must purchase tickets for the carnival or Halloween party.
Also, a little Christmas is coming to the Fall Festival with the popular Christmas Tree Village near the caboose. There is something for everyone at this year's Fall Festival in downtown Texarkana. Don't miss it!
For more information please visit their Facebook page or website.
LOOK: Route 66's quirkiest and most wonderful attractions state by state
Stacker
compiled a list of 50 attractions--state by state--to see along the drive, drawing on information from historic sites, news stories,
Roadside America
, and the National Park Service. Keep reading to discover where travelers can get their kicks on Route 66.