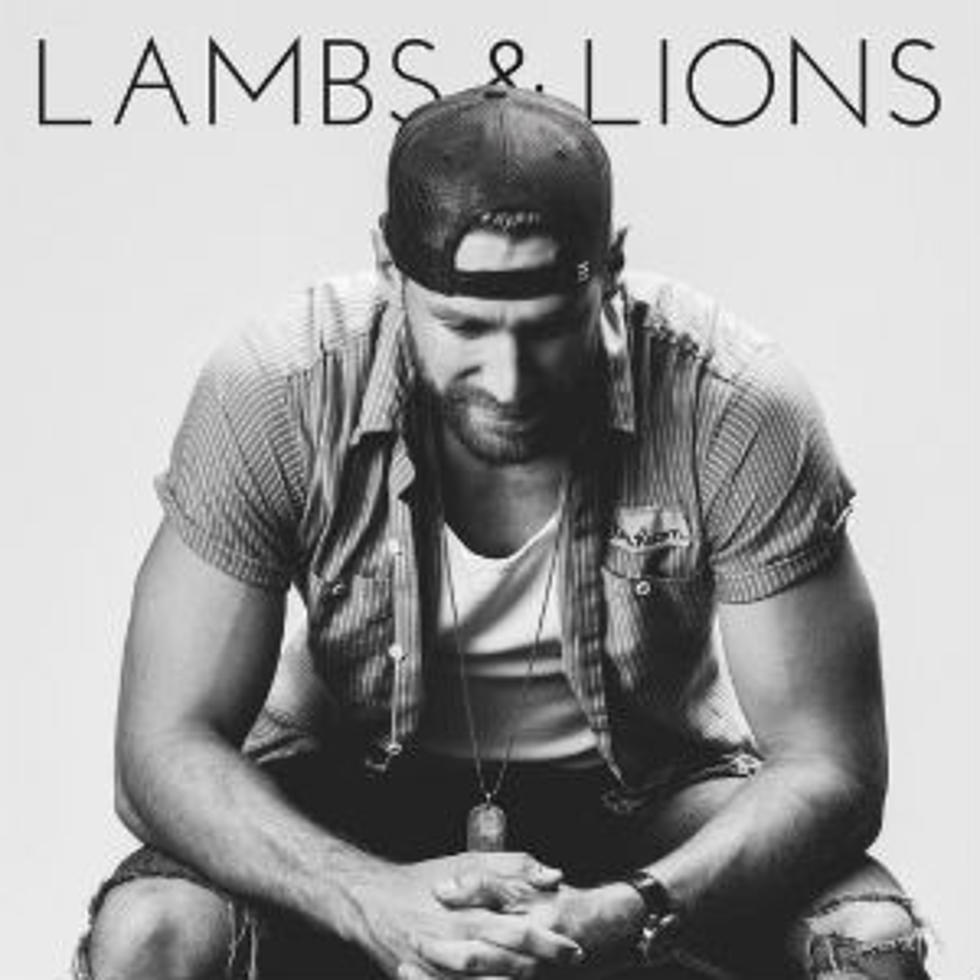 Chase Rice Shares 'Lambs & Lions' Release Details, First Single [LISTEN]
Broken Bow Records
Chase Rice hit fans with a double-whammy of news on Friday (July 21): He officially announced the upcoming release of his new album, Lambs & Lions, and dropped its first single, "Three Chords & the Truth." Readers can press play below to listen to the sweeping ode.
"Three Chords & the Truth" was written by Rice along with Ross Copperman and Jon Nite. Rice says that it's a comeback song for him, on the heels of two failed singles.
"I was fed up with trying, whether that was trying to be something I'm not, trying to make music that people said I should make or trying to make music I felt people wanted to hear. Instead, I decided I'm going to make music that I needed to hear," Rice says in a press release. "When you go through tough times, the truth always has a way of finding its way to you. This song was my truth. It's the soul of my childhood, the songs that went along with it and the memories associated with those songs. It's my heart waiting to be heard, and the songs that shaped it, especially in the third chorus."
In that third chorus, Rice sings, "It's Muscle Shoals to rock 'n' roll / It's a steel guitar that steals your soul / It's a country song that takes you home again ..."
A complete track listing for Lambs & Lions is below. Rice is currently gearing up for his Lambs & Lions Tour, which will launch this fall.
Chase Rice, Lambs & Lions Track Listing:
1. "Lions" (Chris DeStefano, Ashley Gorley, Chase Rice)
2. "On Tonight" (Jessie Jo Dillon, Chase McGill, Jon Nite)
3. "Unforgettable" (Chase Rice, Josh Miller, Steven Lee Olson, David Garcia)
4. "Eyes on You" (Chris DeStefano, Ashley Gorley, Chase Rice)
5. "Saved Me" (MCV, Josh Hoge, Chase Rice)
6. "One Love, One Kiss, One Drink, One Song" (Jesse Rice, Chase Rice)
7. "Jack Daniel's Showed Up" (Chris DeStefano, Ashley Gorley, Chase Rice)
8. "Three Chords & the Truth" (Chase Rice, Ross Copperman, Jon Nite)
9. "Amen" (Rodney Clawson, Jamie Moore)
10. "This Cowboy's Hat" feat. Ned LeDoux (Jake Brooks)
Listen to Chase Rice, "Three Chords & the Truth":
Country Singers Who Learned Before They Earned