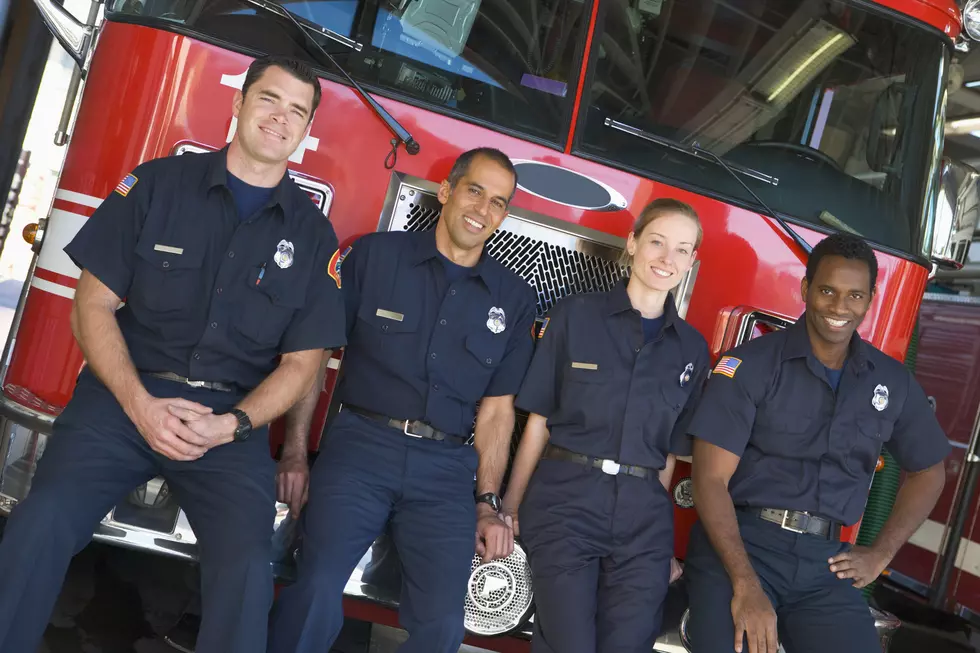 Congratulations To Our Local Heroes
monkeybusinessimages
Townsquare Texarkana is declaring May 'Heroes Month' and we want to recognize heroes in our community.
Nurses, Emergency Medical Technicians., doctors, teachers, police, they're all in the front lines even now more than ever during this time COVID-19, coronavirus. Most times they work in the background simply doing their jobs. But we think now more than ever it's time to give them the recognition they deserve.
Here are some of our local Heros we want to highlight and what they mean to our community.
Katie Robison
This is what Tyrell had to say about Katie:
This is a nurse that has been working around the clock. She cares so much about the patients and tries so hard to be the best she can be. Since COVID came into our area she hasn't had much free time and got to do the things she wants to do. I see her leave early in the morning and comes home at night. All the risk of being on the frontline is my hero every day and I love her more than anything in this world.
This is what here daughter Jennifer had to say about her:
This is my Mother and she has been a Respiratory Therapist for over 20 years she works in the COVID unit at Eldorado hospital she is the reason I became a nurse. she is the most caring and compassionate person I know to humans and animals and did I mention she will be 62 on May 19th!!! love you Mom!!! you will always my hero!!!
This is what Nikki had to say about her:
I have never met anyone more fitting for the job of being a nurse and taking care of someone else's sick loved ones. She is such a kind-hearted person and loves every person she comes in contact with. She has the ability to even put a smile on people's faces when they more than likely aren't wanting to smile. She cares so deeply for her patients. She has been taking care of Covid-19 patients with a smile and treating them as if they were one of her family members. Checking in on them even when she isn't at work. God put her here on this earth to be a Nurse. She deserves all the recognition in the world not only for being a nurse but for being the person she is to these patients. I and my family couldn't be more proud to call her ours.
On Monday we will announce three winners that are randomly selected. One nominee from the medical professional category, one teacher, and one police office. They will each receive a 100 gift card as our way of saying thank you. Heroes month is brought to you by Hobbs manufactured homes and Texarkana
KEEP READING: See 25 natural ways to boost your immune system