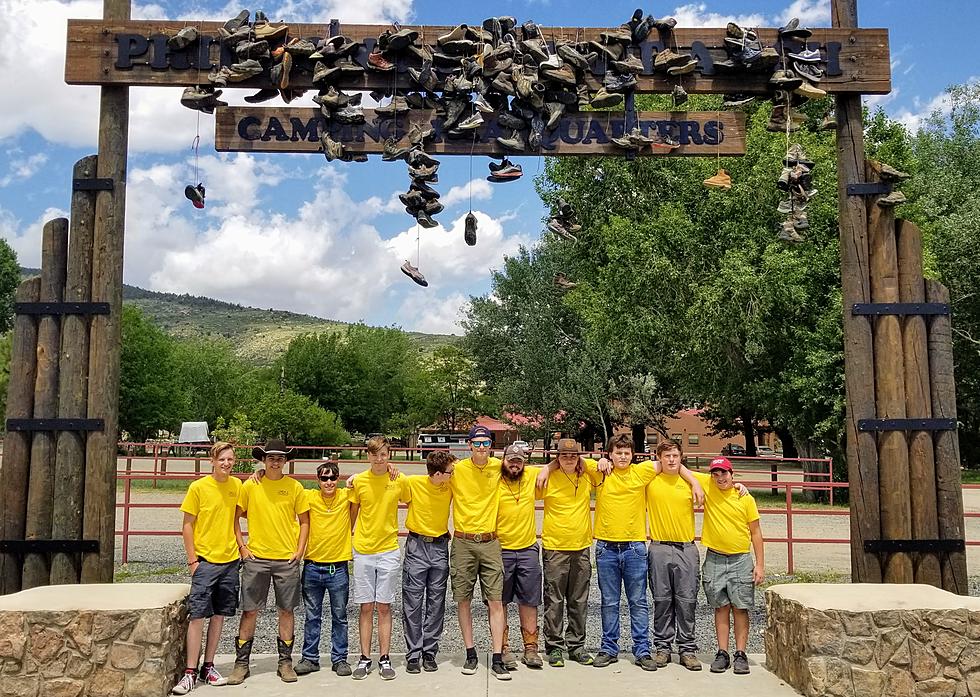 Crew 3's 'Epic Western Expedition' – Yes It Was: Day 8
Crew 3 Day 8 - Philmont Scout Ranch 6 - JimWeaver
Here we are, Crew 3 and Day 8 of our "Epic Western Expedition." Today we started off in Trinidad, Colorado but would end the day in Amarillo, Texas via Cimarron, New Mexico, and a little place called Philmont Scout Ranch.
I say that tongue firmly planted in cheek, by no means is Philmont Scout Ranch a little place. Philmont is over 140,000 acres of high adventure spread throughout the Sangre De Cristo Mountains which is part of the Rocky Mountains in northern New Mexico. The largest of the BSA High Adventure Bases, Philmont is one of the ultimate destinations for many Scouts and Scouters featuring 7 to 12-day backcountry treks of 50, even up to 120 miles.
I can't even imagine the logistical nightmare Philmont must be once the trekking season begins with 400 new arrivals every day. Over 35,000 hikers, horseback riders and adventure seekers cycle through here during the peak season.  Last year they lost some trails and buildings in the wildfires that spread through the area, but they have made adjustments and are up and running through 2019 while getting ready for 2020.
A recent addition to Philmont is the new Scouting Museum that moved from the Dallas area, that's where our tour began on Day 8.
Our friend Peyton Adams, aka "Pat The Ranger," moved back to the northern New Mexico area a year or so ago to return to the part of the country he and his family love the most. Pat was the Ranger here at Camp Preston Hunt for several years, a great guy, and the perfect person to guide our tour. He's a big fan of Philmont. That's Pat below, far right.
The Scout Museum is always changing and new items will be added all the time but what they have now is a great start on the history of Scouting. Loved the Order of the Arrow room.
We crossed the Ranch and made our way to the Trading Post and oh my, that's a lot of stuff in there. One could lose their mind rather quickly. I restrained myself to a couple of items and the tour moved on.
I believe the group above has just arrived and the group below is just about to head out on their trek. Of course, it could be the other way around...
We finished our guided Philmont tour where the crews actually begin their treks and had to get at least one more shot of our guys. One of our group has already been on a Philmont trek, and three more I believe are on their trek as I write this.
Some of the Scouts like to toss their boots up and over the sign where their trek began once they've made it. Good thing the wind wasn't blowing downward.
So, if you're ever in Cimarron, New Mexico and you're looking for a good burger, may I suggest the Cree-Mee Drive Inn, good stuff. We had lunch there with our friend Pat and departed Cimarron headed for I-40 and Amarillo, Texas.
One more day and we're back home in T-Town. We'll wrap up the trip in the next edition titled, Day 9.