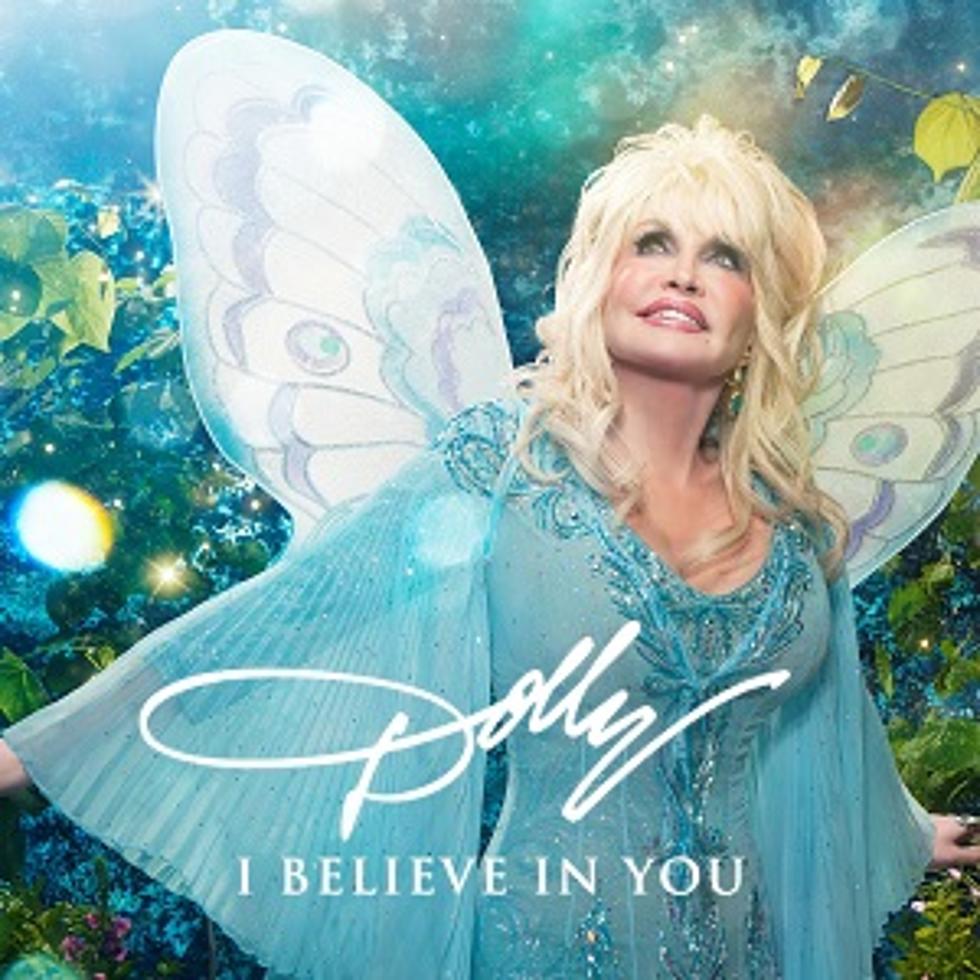 Dolly Parton to Release First Children's Album, 'I Believe in You'
Dolly Records / RCA Nashville
Dolly Parton has announced her first-ever children's album. I Believe in You is due out in late September.
A 14-track record, I Believe in You features songs such as "I Am a Rainbow," "Responsibility," "Brave Little Soldier" and more, all written and performed by Parton. Track No. 2 is a newly recorded version of Parton's hit "Coat of Many Colors," while the album's final track is audio of Parton reading her The Coat of Many Colors children's book.
"My first album was released 50 years ago, and it's been an amazing 50 years since then," Parton says in a press release. "I am very excited that now I'm coming out with my first children's album in all of those 50 years."
I Believe in You is due out digitally on Sept. 29, via Dolly Records / RCA Nashville; physical copies will be available beginning Oct. 13. Proceeds from the project will benefit Parton's Imagination Library, which provides brand-new, age-appropriate books to young children registered with the program. The Imagination Library is active in the United States, Canada, the UK and Australia and has served more than 1 million children.
"I'm proudest of all that all of the proceeds from this CD will go to the Imagination Library," Parton adds. "It's been 20 years since the Imagination Library was launched. We've seen 100 million books get into the hands of children, and hopefully there will be many more."
Dolly Parton, I Believe in You Track Listing:
1. "I Believe in You"
2. "Coat of Many Colors"
3. "Together Forever"
4. "I Am a Rainbow"
5. "I'm Here"
6. "A Friend Like You"
7. "Imagination"
8. "You Can Do It"
9. "Responsibility"
10. "You Gotta Be"
11. "Makin' Fun Ain't Funny"
12. "Chemo Hero"
13. "Brave Little Soldier"
14. "The Coat of Many Colors" (book read by Dolly Parton)
Dolly Parton Through the Years
11 Unforgettable Dolly Parton Moments