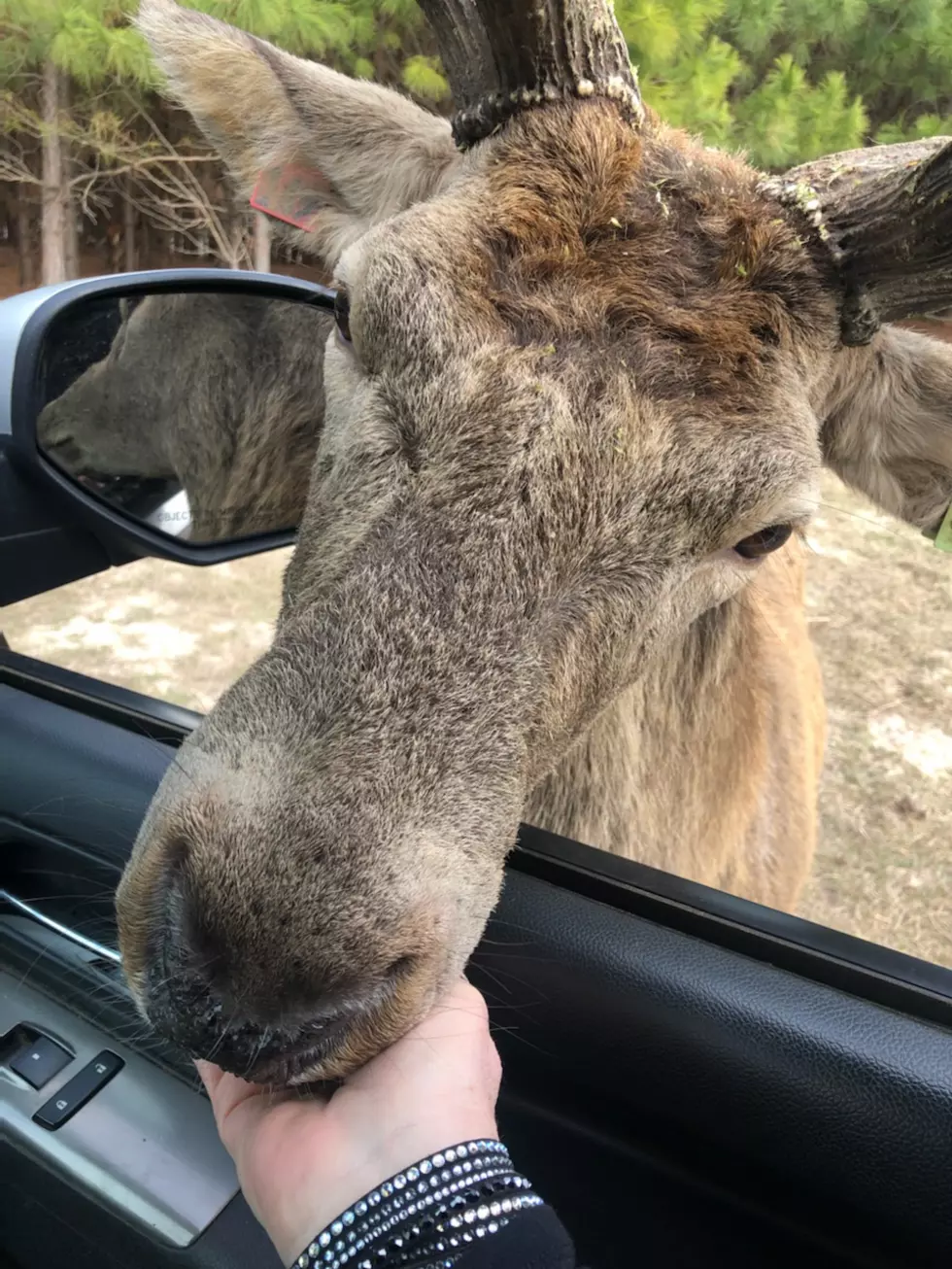 Newest Drive-Thru Wildlife Park Perfect for Summer Fun
Lisa Irwin
Now that the summer season is upon us a lot of you may be looking for ways to save money and do a staycation this year due to the rising gas prices. You won't have to travel too far.
Keeping the kids active is a must and what better way to make memories than with a short road trip to Busy B Ranch and Wildlife Park, the newest and largest Drive-Thru Wildlife Park in East Texas that just opened earlier this year.
 This will be a drive-thru experience like no other on this sprawling 125-acre ranch surrounded by beautiful trees, lots of scenery, and of course, a large variety of over 400 native and exotic animal species that will come right up to your window.
Busy B Wildlife Park and Ranch are located on one of the highest points in Marion County with three miles of cleared roadway. You can even ride in a covered trailer if you prefer not to drive thru the park.
 You will feel just like Dr, Doolittle and find yourself talking to the animals.
There's even a petting zoo at Busy B where you can interact even more with the animals.
 Animals You'll See
Antelopes
African Spurred Tortoise
Axis Deer
Capybara
Chinchilla
Domestic Ducks
Dromedary Camel
Fallow Deer
Heritage Turkey
Kangaroo
Llama
Lowland Paca
Mallard Ducks
Miniature Donkey
Miniature Dwarf Goat
Miniature Horses
Miniature Potbelly Pig
Mini Zebu
Muntjac Deer
Nigerian Dwarf Goat
Nilgai
Parakeets
Patagonian Cavy
Painted Desert Sheep
Peacocks
Pygmy Goats
Red Deer
Red Golden Pheasant
Ring-Necked Pheasant
Ring-Tailed Lemurs
 Rheas
Sika Deer
Waterbuck Deer
Wallaby
Watusi Cattle
Whitetail Deer
Zebras
The owners Jason and Teresa Bonner promise that they will continue to add more animals on a regular basis in order to make this a one-of-kind experience for years to come. And they love showing off their new fur babies too on a regular basis.
 The Cabins
Relax and enjoy staying at one of their three beautiful
Airbnb log cabins
on an 11-acre private lake.
The Bonners Welcome you to Busy B Ranch and Wildlife Park
This summer it's going to be worth the drive from Texarkana or anywhere in the four-state area to check out the newly opened Busy B Ranch and Wildlife Park at 1100 West Prospect Road near Jefferson.
LOOK: Stunning animal photos from around the world
From grazing Tibetan antelope to migrating monarch butterflies, these 50 photos of wildlife around the world capture the staggering grace of the animal kingdom. The forthcoming gallery runs sequentially from air to land to water, and focuses on birds, land mammals, aquatic life, and insects as they work in pairs or groups, or sometimes all on their own.
OH NO WE DIDN'T: 12 Photos That Prove That Alpacas Are Cuter Than Llamas