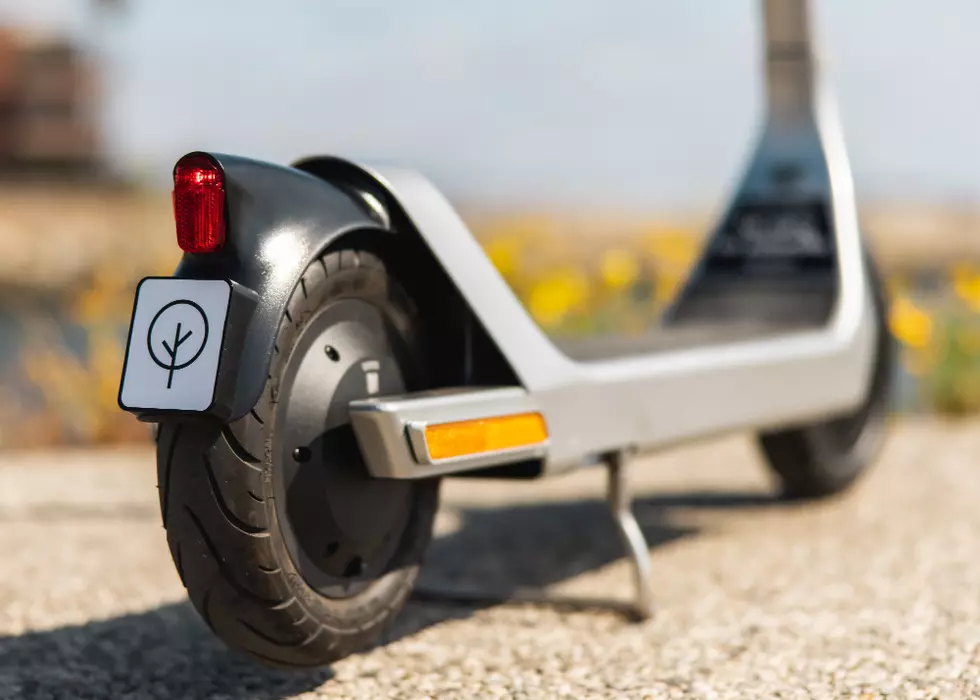 Could Scooters Be The Big New Thing In Downtown Texarkana?
Bird 3 - Bird.co
The Texarkana, Texas City Council met this past Monday and among many items on the agenda was this one: Item # 7 - Electric Scooters in Downtown Texarkana, and on the campuses of Texarkana College and Texas A&M University - Texarkana. It passed.
The company providing the electric scooter service is called Bird Rides. Based out of Miami, Florida, Bird Rides was established in 2017, since then the company has seen rapid growth and is now servicing over 450 cities worldwide. Texarkana is slated to be next in line and should be getting the service underway by the end of July or maybe early August.
Getting started is pretty simple, like everything else these days you start with the app:
Sign user agreement & verify age (18+)
Add payment
Complete educational tutorials
Enjoy your ride!
The scooters are GPS enabled and will not operate outside of the specific geographical boundaries established by the city and the company. There will be suggested parking areas established by both cities as well, and should be clearly marked.
I have tried these types of electric scooters in Austin, Texas and I gotta admit, they are a lot of fun. Not cheap mind you with each ride adding up to about $7 minimum. The charges are by the minute. But like I said, it is fun.
The City of Texarkana, Texas has signed the agreement for the pilot program and sent it back to Bird Rides, Inc. The Texarkana, Arkansas' Board of Directors will have the item on their agenda at next Monday's July 18, meeting. I expect the Arkansas Board to pass the 1-year pilot program agreement also, considering it is an income opportunity for the city as well. The cities will earn 10 cents per ride as a franchise fee, it's not a lot of money but if the program becomes popular it can add up quickly.
Have you ever ridden an electric scooter? Did you like it? Would you do it here in Texarkana? Let us know.
For more information about Bird Rides, check out their website.
El Arroyo - The Greatest Sign In Texas
These are just a few of the many hilarious signs you will find at El Arroyo Tex-Mex Restaurant in Austin, Texas. Look them up next time you go there, we hear the food is great too.
Cavanaugh Flight Museum - Addison, Texas