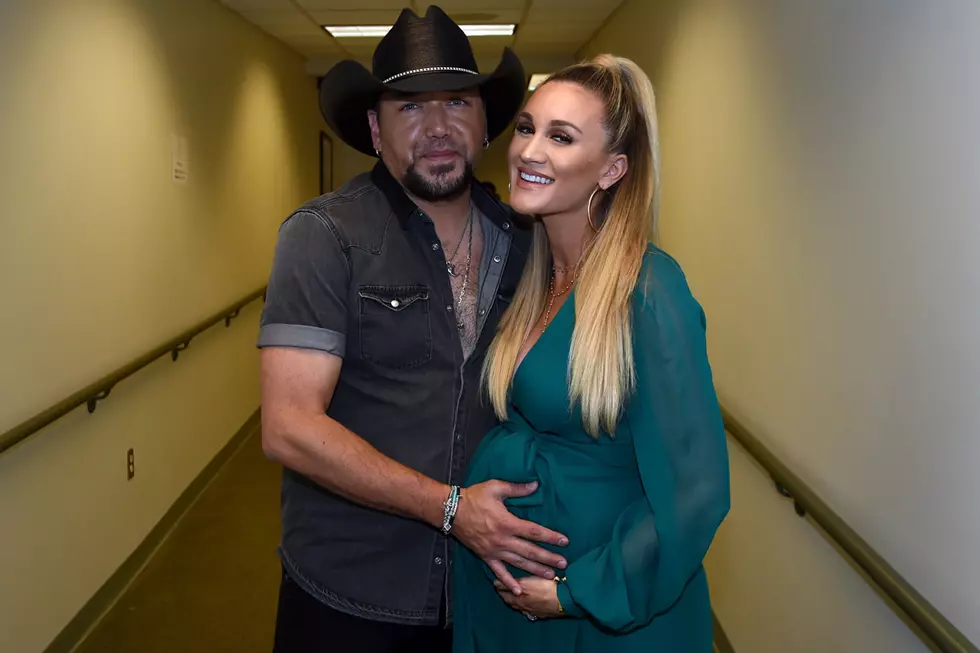 Jason Aldean Gives Wife Brittany a Stunning Ring for Mother's Day — See It Here!
Rick Diamond, Getty Images
Jason Aldean's wife of three years, Brittany, enjoyed her first Mother's Day on Sunday (May 13), and her husband made sure was showered with love.
The couple's son Memphis was born in December 2017, and Aldean gave his bride a ring featuring the baby's birthstone,Tanzanite, which is a blue and violet gemstone. Brittany shared a photo of her new ice on Instagram Stories.
"Thanks babe for my new RAAAANG," Brittany says alongside a photo of her thoughtful new hand jewelry. The beautiful diamond-encrusted birthstone sits in between Brittany's engagement and wedding ring:
Brittany seemed to be relaxing by the pool on her special day. She also posted a sweet photo from the week her son was born with a heartfelt message.
"Gahhh I remember it like it was yesterday ... I was in pain and feeling all sorts of emotions... but ohhhh man, I was so happy to have him. Thank you baby boy, for making me a mama. The best gift I've ever been given."
"He's going to be out there and grow up around it nonstop," Aldean says of Memphis. "It's going to be interesting to see what kind of musical skills he develops over the years."
Brittany Aldean's Post-Baby Bod Has People Talking