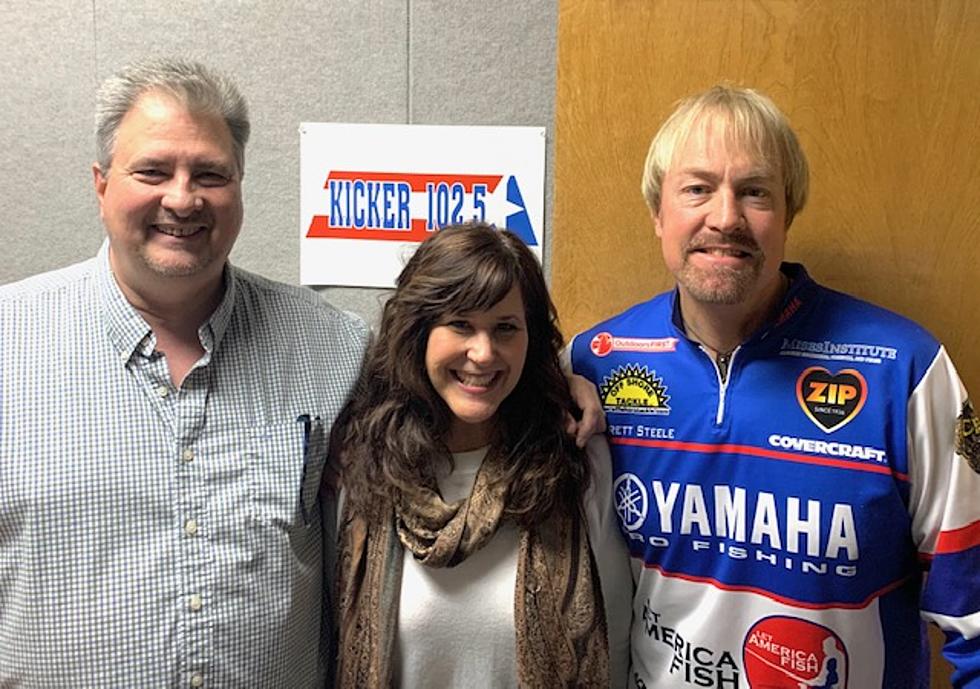 Jim & Lisa Talk With Country Artist And Pro Angler Garrett Steele [VIDEO]
TinaMarie Holland,
NY-LA-NASH Entertainment
The Wake-Up Crew had the chance to talk with Garrett Steele Friday morning on our  'After the Show' Show on Facebook Live. What a pleasure it was to see this talented artist doing what he loves. Singing and Fishing, talk about a great combination.
We caught up with Garrett and everything he has been up to. From performing, getting back into the studio and music awards. He also treated us by performing a beautiful song about Valentine's Day. (Guys pay close attention to the song! Just sayin')
Garrett is also a professional angler and told us about the conservation efforts for our lakes and rivers and the Let America Fish campaign. Be sure to check out the Kicker Facebook video below where you can hear the song and find out more about the fishing world and conservation programs he's involved in. You can also catch up with Garrett Steele on Facebook.

Talk about a cool looking truck!
The video below shows him in action on stage and on the lake. Why do I have a feeling Garrett will have his own show on the Outdoor Channel soon?