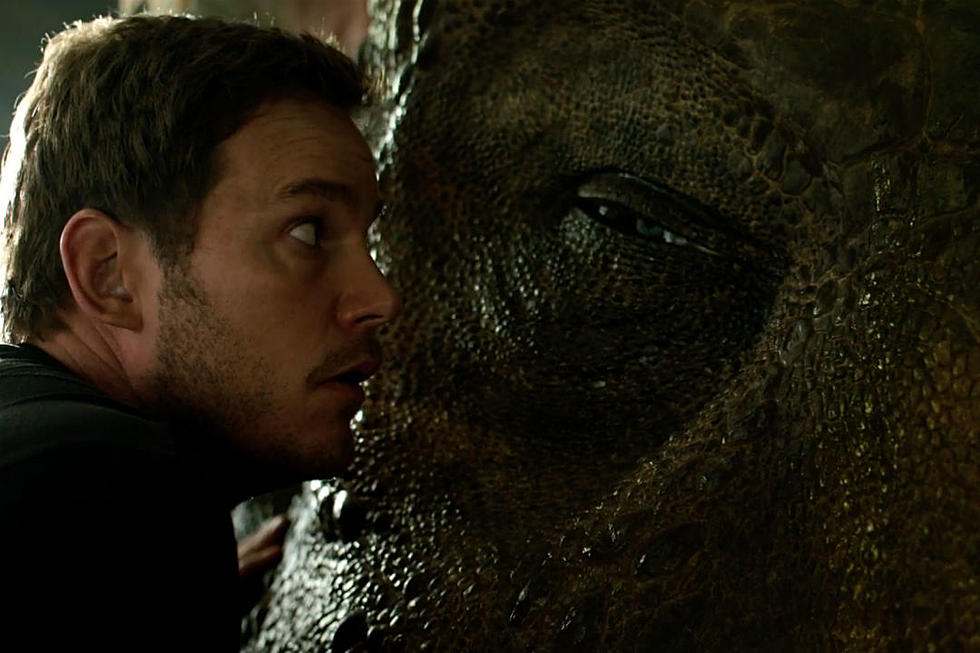 'Jurassic World: Fallen Kingdom' Is the Most Viewed Super Bowl Trailer Online
Universal
There are plenty of people out there who watch the Super Bowl for the ads, and that includes us, who were very excited about some of the movie trailers dropping yesterday evening. New looks at some plus our very first looks at a couple others had us on the edge of our seats during the commercial breaks, and they didn't do too badly online either. ComScore trotted out their list of last night's Super Bowl movie trailers by viewership numbers, and Jurassic World: Fallen Kingdom won the night — by a lot.
Fallen Kingdom took it home with a total of 3.56 million views across YouTube and social media like Facebook, according to ComScore (via Deadline). It was followed by Paramount's Mission: Impossible — Fallout, whose helicopter stunts generated 2.09 million views over the same period. It should be noted that studios buy Facebook ads and Facebook's videos autoplay, so ComScore's list has been somewhat weighted. The two other heavy hitters, Avengers: Infinity War and Solo: A Star Wars Story, had 1.5 million and 778,000 views respectively.
However, both Infinity War and Solo both ended up generating the most conversations online — 161K and 109K respectively — doubtless because these two movies are part of two giant franchises that have massive fanbases willing to pick apart every frame. The other four trailers — The Cloverfield Paradox, Skyscraper, A Quiet Place, and Red Sparrow — didn't have as much of an impact, though The Cloverfield Paradox scored pretty highly on social media conversations because of its unprecedented drop on Netflix just hours after its first trailer premiered.