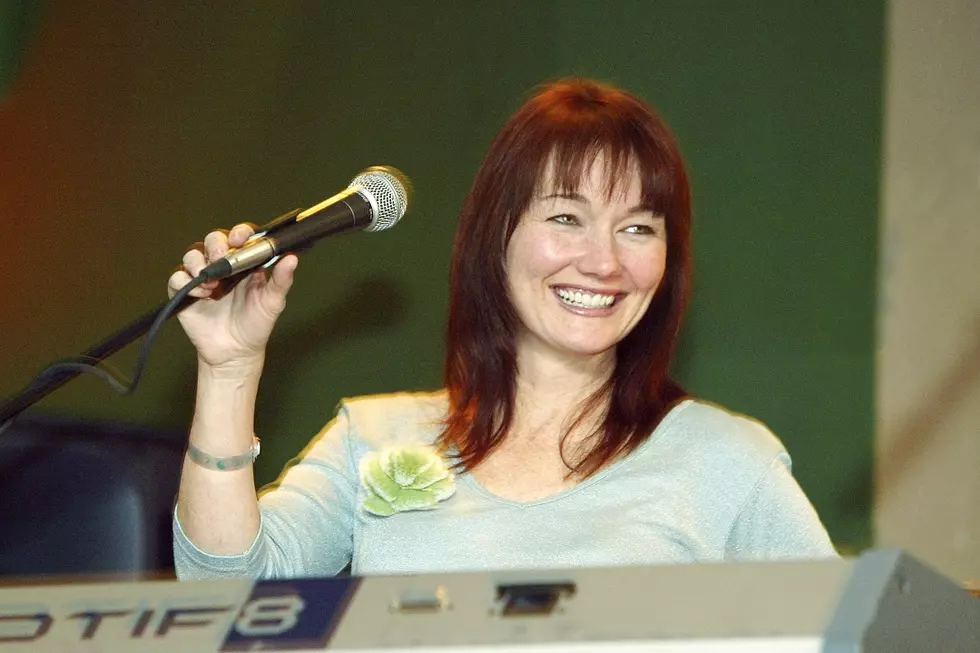 Scott Gries, Getty Images
Following a battle with cancer, '90s country artist Lari White has died. The singer passed away on Tuesday (Jan. 23), at the age of 52, according to numerous posts on social media from her friends.
Born in Dunedin, Fla., on May 13, 1965, White first rose to fame on You Can Be a Star, a talent competition that aired on the Nashville Network. As a child, she sang in her family's gospel group, the White Family Singers, and as the first-place contestant on the TV singing competition, White won a Capitol Records recording contract.
White was dropped from Capitol after her first single, "Flying Above the Rain," did not perform well, but she signed with RCA Records in 1992. Her debut disc with the label, 1993's Lead Me Not, was produced by Rodney Crowell. White's hit singles include "Now I Know," "That's My Baby" and more.
White's major-label recording career ended in the late 1990s, but she continued to work as a songwriter (Danny Gokey's "I Will Not Say Goodbye") and a producer (Toby Keith's White Trash With Money). Additionally, she acted in the movie Cast Away and was a cast member in the original Broadway production of Ring of Fire, among other roles.
"[Lari is] 'something else' ... wise and funny, intelligent and super-talented … so loving, kind and compassionate … with a heart as big as all of Heaven," her mother, Yvonne White, writes on CaringBridge. "I have never known a person who did not love her and respect her, as evidenced by the great outpouring of love and concern of so many people."
In November, White revealed that, at the end of September, she had been diagnosed with advanced peritoneal cancer. She spent the fall dealing with "a series of complications, including pain management, pneumonia and a bowel obstruction requiring emergency surgery," all of which had her "in and out of the hospital, fighting for my life." On Thursday night (Jan. 18), White entered hospice in Nashville.
White leaves behind her husband, songwriter Chuck Cannon, and three children. Because their careers were interrupted due to White's diagnosis, a GoFundMe is raising funds to help.
Country Stars Who Stand Up Against Cancer