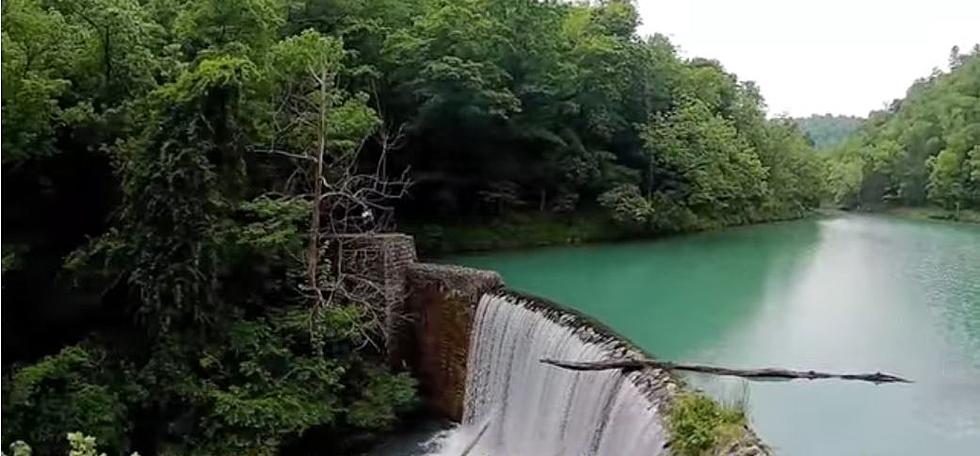 Reflection of Beauty at Mirror Lake Waterfall in Arkansas
YouTube
Spring is here! It's time to get off the couch and head outdoors to explore. Take a drive up to the Ozark Mountains in North Central Arkansas and check out one of the most picture-perfect waterfalls at Mirror Lake near Blanchard Springs Recreation Area.
Mirror Lake Waterfall
The waterfall at Mirror Lake is always a chilly 58 degrees and the water is a clear blue-green color.
Easy Walk
This is probably one of the easiest waterfalls you can get to by hiking on a wooded trail,  paved walkway, or boardwalk.
Mirror Lake Falls is located nearby by one of Arkansas's coolest sounding town names, Fifty-Six. Mirror Lake Trail is rated "Easy" for families and for those who don't like a rugged hike. The falls here have been highly rated as being one of the best in Arkansas.
The loop around the lake is approximately 1.3 miles with great views of the dam, ruins of an old mill, and the waterfall that flows from the Blanchard Springs Caverns.
The lake is known for being stocked with rainbow trout and the stone and concrete dam was built by the Civilian Conservation Corps that developed the lake and the stunning waterfall.
Cabins and Camping
There are plenty of camping and cabin rentals in the Mountain View area to accommodate any size family or group looking to make this a family destination.
So, what are you waiting for? A trip to Mirror Lake Waterfall is worth the drive no matter where you are from. See the tallest waterfall in Arkansas here.
LOOK: Stunning vintage photos capture the beauty of America's national parks
Today these parks are located throughout the country in 25 states and the U.S. Virgin Islands. The land encompassing them was either purchased or donated, though much of it had been inhabited by native people for thousands of years before the founding of the United States. These areas are protected and revered as educational resources about the natural world, and as spaces for exploration.
Keep scrolling for 50 vintage photos that show the beauty of America's national parks.