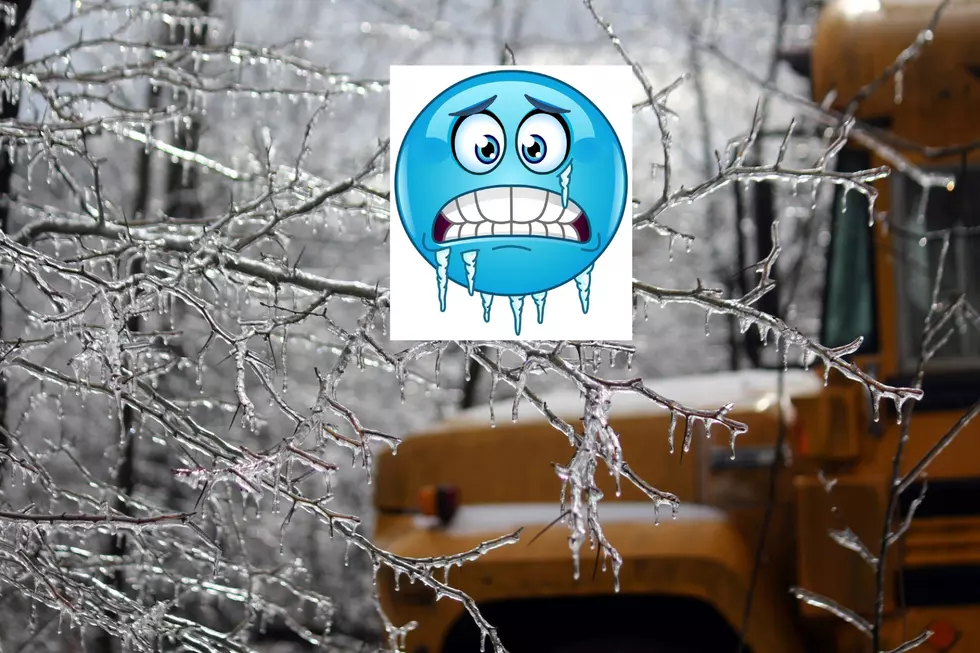 Some Parts of Arkansas Without Power+Texarkana School Closings
Getty Images, Canva
Old Man Winter is working overtime some parts of Northern Arkansas are without power due to freezing rain and sleet that continues to push across much of the state.
As of this morning, around 10,000 residential and businesses in Region 8 had no electricity in the Jonesboro, Arkansas area. Meanwhile, Entergy Arkansas has reported stating that by 11 a.m., that number had dwindled to 3,779 customers. Work crews have been working hard to restore power as quickly as possible for that area. The counties affected the hardest by the power outage were Crittenden and Mississippi Counties.
Temperatures remain below freezing in the region with more freezing rain and colder weather expected over the next 24 hours.
Winter Weather Advisory Remains in Effect for Texarkana
As for Texarkana, no freezing weather yet just a cold nasty rain with most of the freezing rain is just outside our area along and north of I-30. However, that could change as temperatures are expected to be a lot colder tonight and tomorrow morning.
Winter Weather Advisories have been expanded to include I-20 and the Shreveport area with the strong possibility that the rain could turn to freezing rain by late this evening. A large portion of Northeast Texas continues to have freezing rain as well.
If you traveling northward into Arkansas be advised that roads could deteriorate quickly and if you are traveling in parts of Arkansas looking for a place to stay overnight keep in mind that are some power outages in the northern parts of the state. Stay alert!
Texarkana School Closings - UAHT
Due to inclement weather conditions and for the safety of our students, faculty, and staff, the University of Arkansas, Hope-Texarkana will close today at 4 PM (Jan 31). All evening classes on both campuses are dismissed. UAHT administration will continue to monitor the weather before making a decision about classes on Wednesday, February 1. Please check the college website, Facebook, and your student emails for the latest information.
Texarkana College
Texarkana College campus will close today at 4 PM.  All remaining classes after 4 PM on Tuesday, January 31, and all classes on Wednesday, February 1 will meet virtually, and staff will work remotely. The campus will be closed, and only essential personnel will report to campus.
Ashdown Public Schools
Because of a significant threat of hazardous traveling conditions, Ashdown Public Schools will pivot to an (Alternate Method of Instruction) AMI day on February 1st.  There will be no on-site instruction, but students are to complete their AMI lessons/assignments instead.
Southern Arkansas University ( Magnolia)
Due to the threat of severe winter weather, Southern Arkansas University will cancel classes and close campus offices beginning at 4 PM today (Jan 31) and will remain closed through Wednesday, February 1, 2023.
TIPS: Here's how you can prepare for power outages