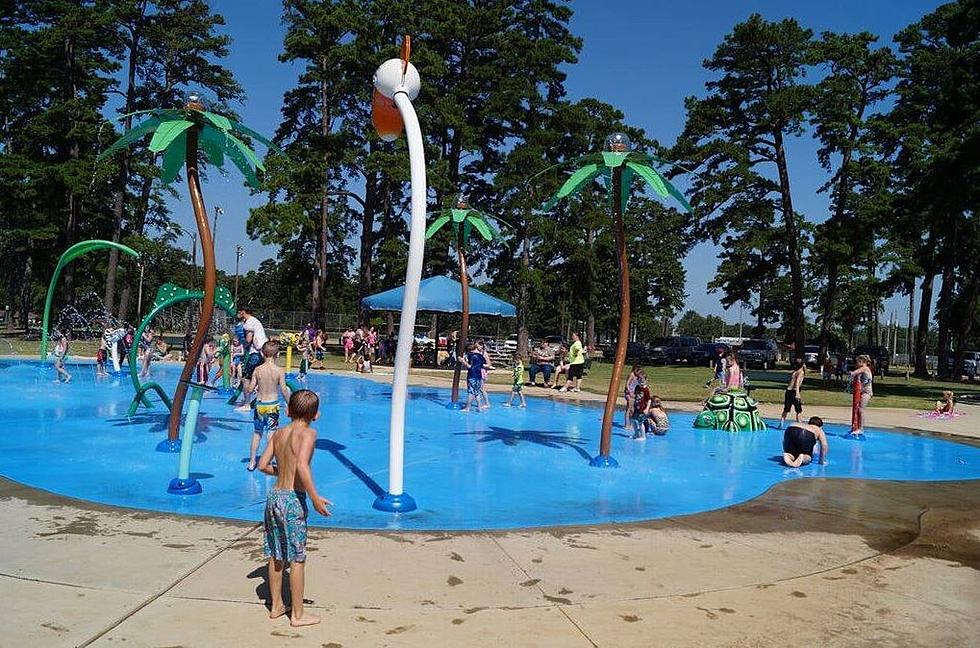 Splash Pad Set to Open June 5 at Spring Lake Park Texarkana
Texarkana, TX Parks and Recreation
The unofficial start to the summer season starts this weekend and many of you may be wondering when the Texarkana Rotary Club's Splash Pad will be opening this year at Spring Lake Park.
According to the Texarkana Parks and Recreation Department June 5, is the tentative date the splash pad is expected to open. The delay in opening is because the splash pad is getting a bit of a makeover with a new paint job and yearly maintenance work that is being done to ensure that the pad will work efficiently.
When the Splash Pad does open it will remain open until the end of summer from 9 AM - 7 PM daily.
The Splash Pad has been a popular place for families to take their kids to cool off during those long hot summer days. One of the features of the splash pad that kids love is the giant pelican that dumps and spews water from overhead onto the kids standing below it.
The Splash Pad was built in 2011 by the Rotary Clubs of Texarkana in conjunction with the City of Texarkana, Texas Parks, and Recreation Department and has given families lots of great memories for the past 11 years and counting.
We'll keep you updated on the Splash Pad opening. Please visit the Texarkana, Texas Parks, and Recreation Facebook page for updates on all summer activities.
LOOK: 23 astronomical events to look out for in 2023
Sta



cker
compiled a list of 23 astronomical events to observe in 2023 using a variety of news and scientific sources.