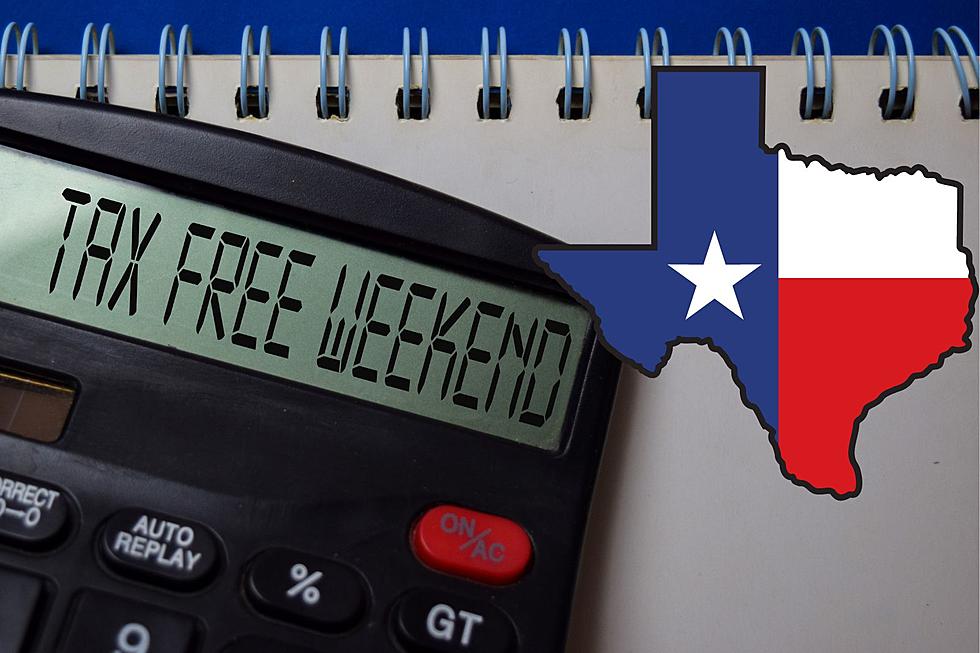 Tax Free Weekend in Texas – 4 Things You Need To Know
Canva
Tax-Free Weekend in Texas is here. It's getting to be crunch time for back to school so this weekend is just in time for you to save money before the kids start hitting the books again.
When Is Tax-Free Weekend in Texas?
Tax-Free Weekend in Texas is this weekend starting Friday, August 11 and will run until 11:59 PM Sunday, August 13.
You can save on almost all clothing, footwear, and school supplies as long as it is less than $100.
Can I Shop Tax-Free Weekend in Texas Online?
If you don't have time to go running all around town during the Tax-Free Weekend you can still take advantage to the special weekend by ordering items online. But remember it has to be bought during the Tax-Free Weekend and make sure your purchase is still under $100. That means watch out for shipping costs. If the shipping makes your purchase over $100 then you will have to pay taxes on that item.
What About Layway During Tax-Free Weekend?
If you need to purchase items but you want to use layaway. You can. You can either make your final payment on an item on layaway or you can place an item on layaway.
What Items Are Still Taxable?
Please be aware that there will be some items that you will still need to pay taxes on. You can find a more detailed look at what items are taxable and what items are exempt here.
If you want to look at a list of school supplies that are tax-free this weekend this list will tell you.
You can find out even more information at the Texas Comptroller's website.
See How School Cafeteria Meals Have Changed Over the Past 100 Years
Using government and news reports,
Stacker
has traced the history of cafeteria meals from their inception to the present day, with data from news and government reports. Read on to see how various legal acts, food trends, and budget cuts have changed what kids are getting on their trays.
KEEP READING: What were the most popular baby names from the past 100 years?