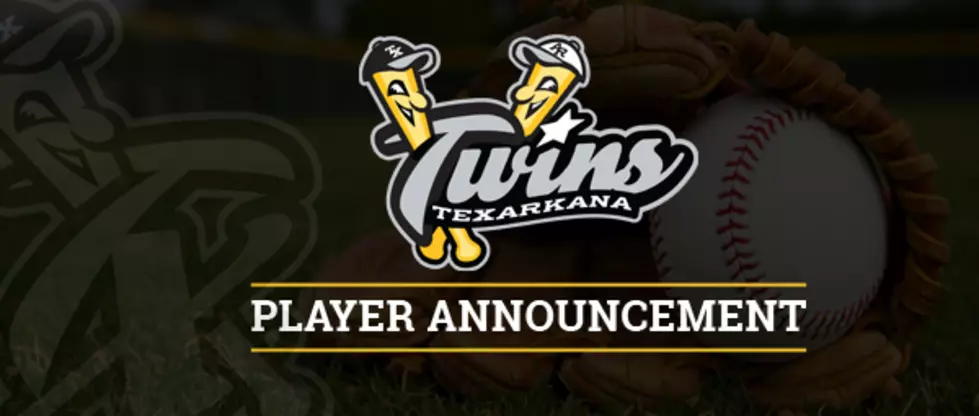 Texarkana Twins Baseball Team Adds Local Talent
Texarkana Twins
The Texarkana Twins announced today that some local talent has been added to the roster for their upcoming inaugural year.
According to a team press release, they have signed Bradley Eubanks, Nick Anderson, and L.T. Hawkins. The trio are all currently on the roster for the Texas A&M-Texarkana University Eagles.
Nick Anderson is a true freshman for the Eagles and has started 10 games in the outfield this season.
The Texarkana native has seven hits on the season to go along with six RBIs, four doubles, six runs scored and six walks. In eight conference games, Anderson is batting .375 with a .583 on-base percentage in eight games.
Heath Eubanks is also an outfielder for Texas A&M-Texarkana and is in his second season with the Eagles. Eubanks began his college career at Northeast Texas Community College. Heath has appeared in eight games this year and scored six runs. Eubanks is from West Monroe, Louisiana. L.T. Hawkins will also be following his teammates to the Twins. The 6-foot-1 first baseman is currently red-shirting this season but has previous playing experience with Arkansas Tech University.
Hawkins made 13 starts at Arkansas Tech and had 13 hits to go with 3 runs batted in. Hawkins is from Texarkana. The Twins will open their inaugural season on May 26th at George Dobson Field, as they play host to the Victoria Generals.Groups can enjoy the all-inclusive hospitality at the ballpark this summer.
The Twins group hospitality options feature a private area for your guests, food, and beverage, as well as all access kids zone passes.
You can purchase reserved season tickets today. You will receive the same seat every night, food and drink, and a 100 percent money back guarantee if you do not enjoy your time at the ballpark, according to the team.
For more information call 903-294-PLAY (7529).