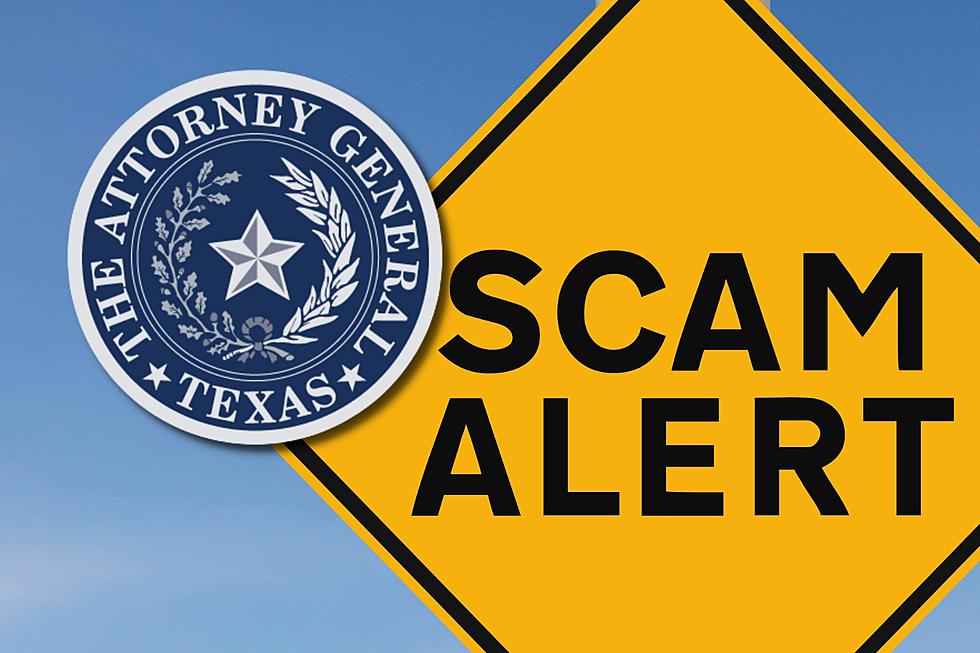 Attorney Generals Office Warns Texans Of A Fake-Agency Scam
Texas OAG - Scam Alert - Canva
The Texas Office of the Attorney General has issued a consumer alert to help ensure Texans are not deceived by companies who appear to be government agencies trying to collect monies you supposedly owe the state.
For example, OAG has received complaints against a company called "Texas UCC Statement Services." This company has recently been sending out mailers to consumers asking that they pay $90 to obtain a form they are unlikely to actually need, and is also available from the Texas Secretary of State for a much smaller fee.
The OAG is warning Texans that this company's mailer is designed to mislead them to believe that it was sent by a government agency and that all you have to do is send them $90, which is "already due." The solicitation does in fact disclose that Texas UCC Statement Services is not a government agency, BUT, that disclosure is not clear and conspicuous and the overall impression is misleading.
This is not the only company doing this sort of thing either, the OAG has recently seen several companies using similar deceptive solicitation tactics. The OAG encourages consumers to report when they receive suspicious mailers that appear they may be from an official governmental body and lead consumers to believe they must contact the company and pay a fee.
Consumers can report suspected fraud to the Texas Attorney General's Consumer Protection Division by calling toll-free 1-800-621-0508, or you may file an online complaint through the OAG website here.
If you would like to read more about common scams and how to spot, avoid, and report them, click here.
Café Texan - Huntsville, Texas
They claim to be the oldest café in the state.
B-29 Doc Texarkana Visit 2023