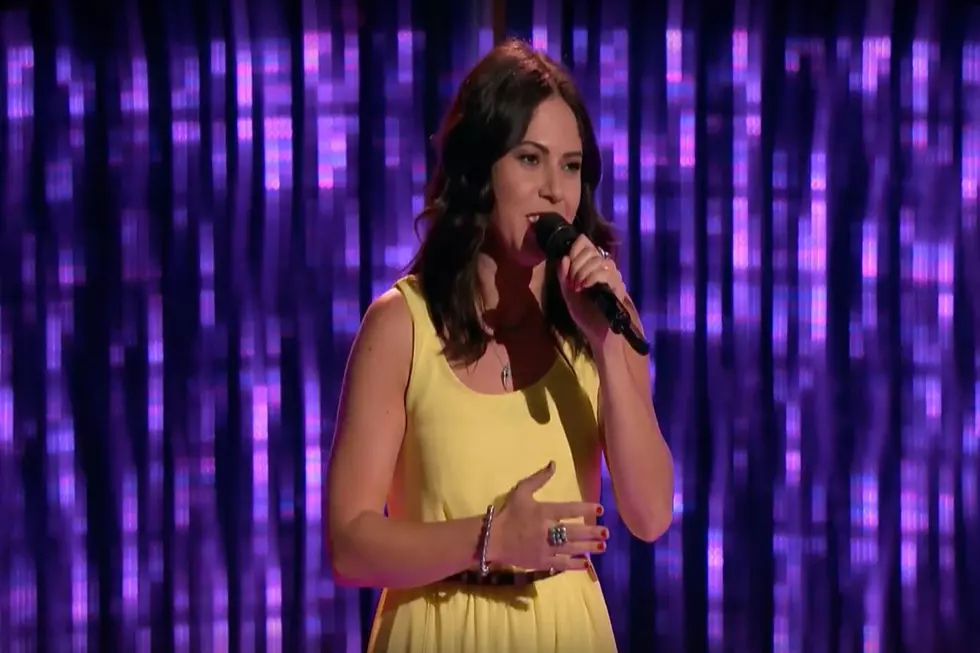 Blake Shelton Invites Valerie Ponzio to 'The Voice' Team After Sultry 'Ring of Fire'
The Voice via YouTube
It was a big night for Blake Shelton on Monday (March 13), when he landed one of the most sought-after acts of the night on The Voice.
Valerie Ponzio, a country/Americana singer from El Paso, Texas, had all four judges vying for her talent after an eclectic performance of the Johnny Cash classic "Ring of Fire" that showed off her Americana style. Before taking the stage, the hopeful admitted that she's always "idolized" Gwen Stefani, but also shared that "Blake is just everything of what I want to be in country music."
After the amazing performance that grabbed the ears of all the coaches, judge Adam Levine admitted he heard a little bit of all of their voices in her performance, furthering that she's the most "well-rounded" singer for the judges' panel. With her country and Americana background, Shelton feels he can help Ponzio get to where she wants to be in the genre with his numerous connections in country music.
In spite of the compelling arguments from each of the judges, Ponzio picked Shelton, after he told her he could take her to the "promise land." The "Every Time I Hear That Song" singer was equally thrilled, calling Ponzio "unique" and complimenting the "character in her voice."
Shelton also scored another amazing contestant in 29-year-old soul singer and independent artist TSoul of Richmond, Va., whose strong rendition of "Take Me to the River" prompted Levine and Shelton to turn within the first few seconds. Levine dubbed TSoul's talent "extremely unique," with Shelton counteracting by saying he's "one of a kind." Ultimately, the soul singer went with the country star as his coach.
"I like to work with artists from all different genres, and soul has been one of my specialties," Shelton assured.
He also welcomed reggae rock singer Enid Ortiz of Tampa to his team, being the sole chair turner after her beautiful performance of "All I Ask," with The Voice coach commending the "range" and "power" in her voice.
Season 12 of The Voice continues to air Monday and Tuesday nights at 8PM ET on NBC.
See the Most Unforgettable Moments From 'The Voice'