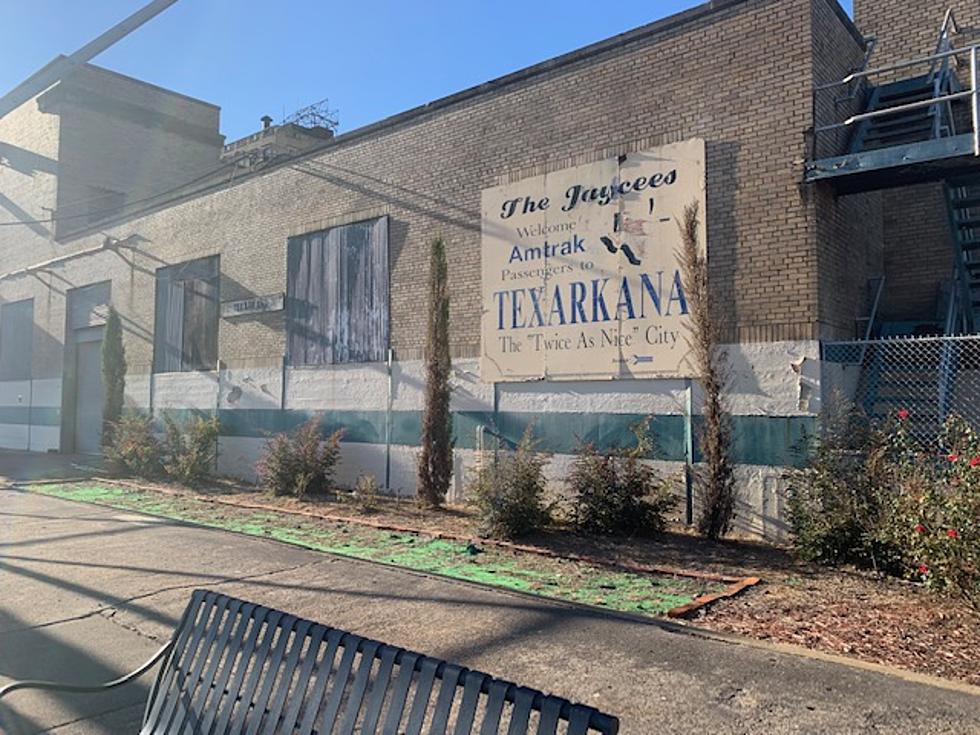 Vote For Texarkana to Win $25,000 Makeover For Amtrak Area Downtown
Lisa Lindsey, Townsquare Media
It is so wonderful and exciting to see all the great renovations going on in downtown Texarkana. There is another grand building that really needs help and all we need to do is vote online to win a facelift for our Amtrak Area in the Union Station building downtown.
Part of Union Station houses the Amtrak station downtown. People riding the train traveling through Texarkana see the Union Station building from the back and frankly, it's embarrassing. Most towns our size have a nice area for the train to stop. They might have beautiful hanging baskets, nice benches a mural or cool signs. We have...nothing and the back of the Union Station building looks sad. If you saw this would you want to explore our town?
Leadership Texarkana class of 2022 is trying to do something about it. They nominated the Amtrak area to win in America's Mainstreets Contest sponsored by Stihl.  Ultimately they would love to see:
Power washing the exterior brick, purchasing a themed wrap/banner for the painted concrete portion of the building, freshening all signage, cleaning up the landscaping, installation of an awning for protection from weather, installation of festive lighting and providing a photo op and trash receptacles are some of the plans we propose.
I couldn't agree with them more!
The winning community will win $25,000 in cash and related prizes to help renovate the area that was nominated. Just think what that money could do to help with the beautification of our Union Station?  All we have to do is vote online. We are in the Quarter Finals so let's vote to see if we can make it to the Semifinals!
According to the rules,
 The voting limit, regardless of the number of entries voted for, is Twenty-five (25) within 24 hours, per IP address
So start voting!
The voting button below will bring you directly to the voting page!
.
LOOK: Here are the best small towns to live in across America
READ ON: See the States Where People Live the Longest
Read on to learn the average life expectancy in each state.