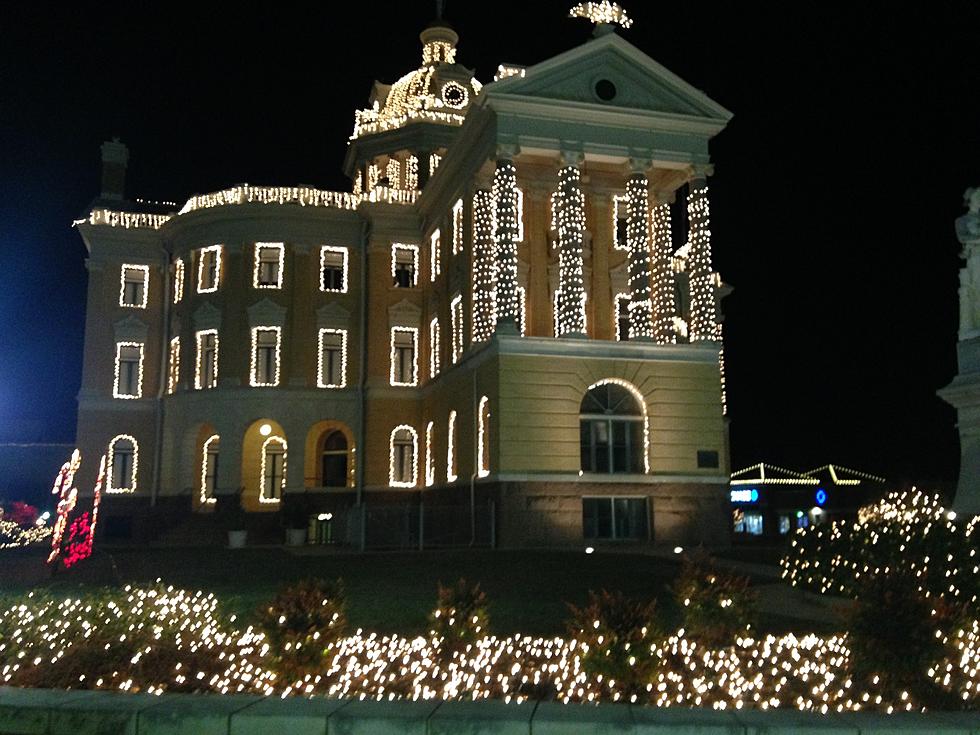 'Wonderland of Lights' A Short Drive From Texarkana Opens Nov 24
Lisa Lindsey, Townsquare Media
It's almost that time. Time to start getting into the festive spirit as Thanksgiving is just around the corner and  Christmas lights are being hung. This year's Wonderland of Lights will have its opening ceremony the day before Thanksgiving on Wednesday, November 24.
The Wonderland of Lights is a Christmas tradition in East Texas. It's an easy drive to Marshall, Texas and it's a ton of fun for the whole family.
The opening ceremony will begin at 6 PM on Wednesday, November 24, 2021. It all takes place in front of the Historic Harrison County Courthouse. If you haven't seen this beautiful building all light up before you will be amazed at how beautiful it is as it lights up with millions of white lights.
The lights continue all along North Washington Avenue. After the lighting ceremony the fun will continues with outdoor ice skating, carousel, train, Santa's Workshop plus live entertainment.
They will be closed on Thanksgiving Day but then they will be in full swing again on Friday, November 26 and will then be open every Thursday, Friday Saturday and Sunday through Thursday, December 23. There will be plenty of activities for the whole family including an outdoor ice skating rink, a carousel, horse-drawn carriage rides, live entertainment and of course Santa's Workshop. Be sure to check their
Facebook page
for up-to-date information.
Hours of operation will be:
Thursdays and Friday: 6 PM – 10 PM.
They are also open by reservation for private parties on Tuesdays and Wednesdays.
What Makes This House in Texas Unique? It's Totally Underground!
This is one of the craziest houses ever because it's totally underground.
The house is located in Buffalo, Texas. The house is $3,000 Square feet and sits on or should we say under almost 40 acres. It has 3 bedrooms and 2 baths and no windows! But the owners got creative bringing the outdoors inside. Check out the murals in the house. Painted trees, blue skies plus a room that has a beach scene mural. Why would you need windows?
10 Things You Didn't Know Come From Texas