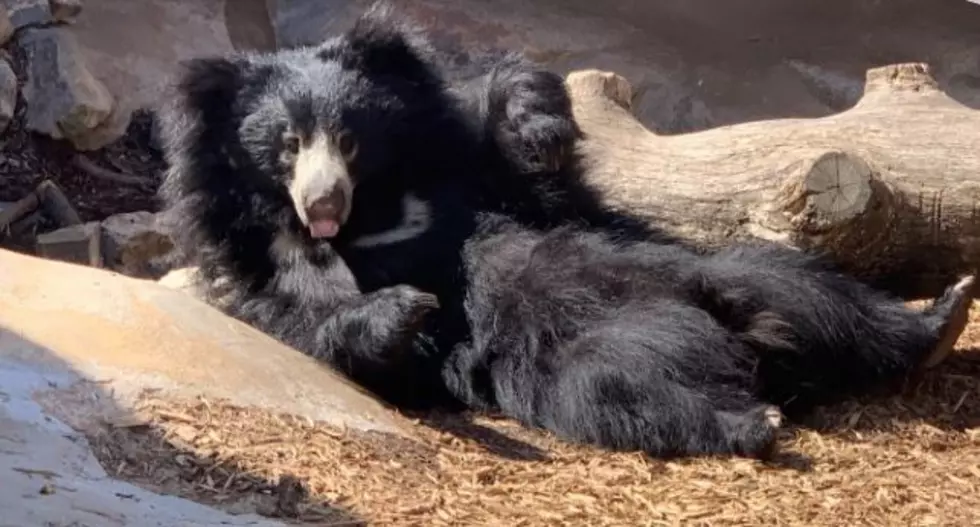 Zaara the Bear at Little Rock Zoo Ready for New Adventure
Credit, Little Rock Zoo
According to a press release, Zaara was born at the Little Rock Zoo on January 9, 2019, and has grown from a small cub to a beautiful adult bear.
She is the youngest of their four sloth bears and is now old enough to have cubs of her own. To do that, Zaara needs to be moved to another zoo. So, sometime after the end of January, she will be off to California on a great adventure at the Fresno Chafee Zoo.
The zoo will be sad to see Zaara go, but this move will be important to the Sloth Bear population in the United States and for the future of all sloth bears.
Sloth bears are part of an SSP (Species Survival Plan) The SSP made the recommendation for Zaara's move to another AZA-accredited zoo, to be matched with a male bear soon, and then have cubs of her own.
For more animals, visit the Little Rock Zoo.
LOOK: Stunning animal photos from around the world
From grazing Tibetan antelope to migrating monarch butterflies, these 50 photos of wildlife around the world capture the staggering grace of the animal kingdom. The forthcoming gallery runs sequentially from air to land to water, and focuses on birds, land mammals, aquatic life, and insects as they work in pairs or groups, or sometimes all on their own.