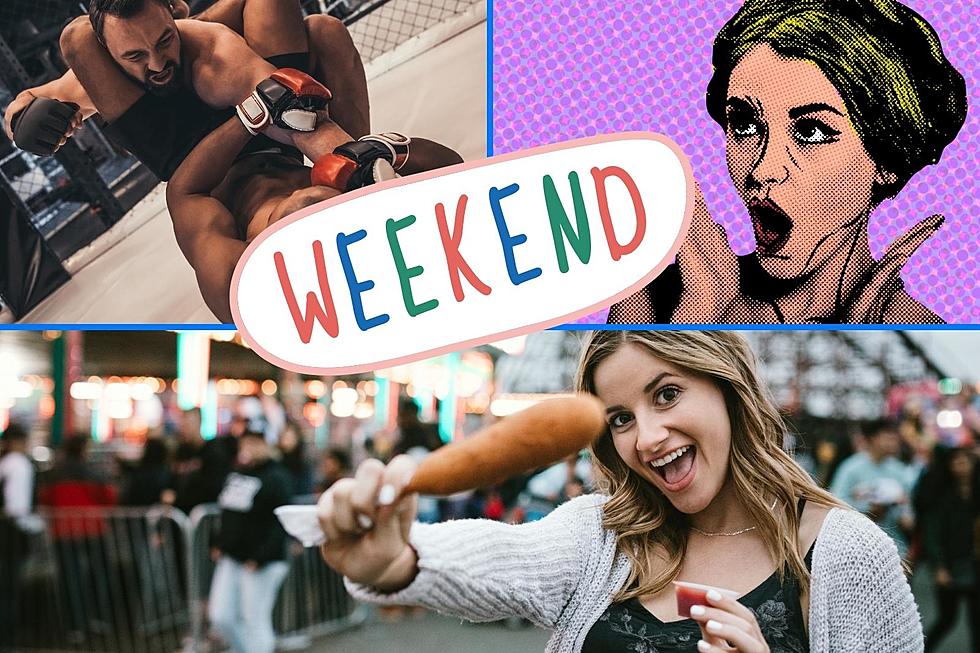 3 Great Events Going on This Weekend in Texarkana & Beyond
Canva
Who is ready for the weekend? If you are like me, it has been a long week of Mondays. This weekend is the perfect time to escape from it all and find some fun things to do. We found three great events going on in Texarkana, New Boston, and Shreveport. 
Hype & Glory Wrestling in Texarkana
Tonight, Friday, August 18 you can be a part of the the debut of Hype & Glory. This wrestling TV pilot is being filmed in Texarkana at the Texarkana Arkansas Parks and Recreation Center located at #1 Legion Street. You can find out more information about this fun event at New Wrestling TV Show Shoots Pilot In Texarkana Friday Night |
Pioneer Days in New Boston
It's the last weekend of the Hottest Festival in Texas. Amusement rides open Friday night from 6 PM to 10 PM with a concert starting at 8:30 PM with Josh Ward.
Saturday events start with a pancake breakfast from 7 AM to 9 AM at the New Boston Fire Department.
The parade starts at 10 AM. Rides begin at 11 AM and go until 11 PM. And T. Graham Brown hits the stage at 8:30 PM. More details at T. Graham Brown Headlines New Boston Pioneer Days Festival
Geek'd Con in Shreveport
Geeks unite! this weekend it's Geek'd Con in Shreveport going on Friday, August 18 until Sunday, August 20. This comic con is getting bigger and bigger every year. Special guests, cosplayers, vendors, and panels. It all takes place at the Shreveport Convention Center. Get more information at  Geek'd Con 2023 In Shreveport, LA Is Almost Here! Aug 18 - 20 plus the latest info on their Facebook page.
ALSO SEE: 30 Most Decade-Defining Memes
'90s Toys That Spark Instant Childhood Memories
This '90s nostalgia is sure to make you feel like a kid again.