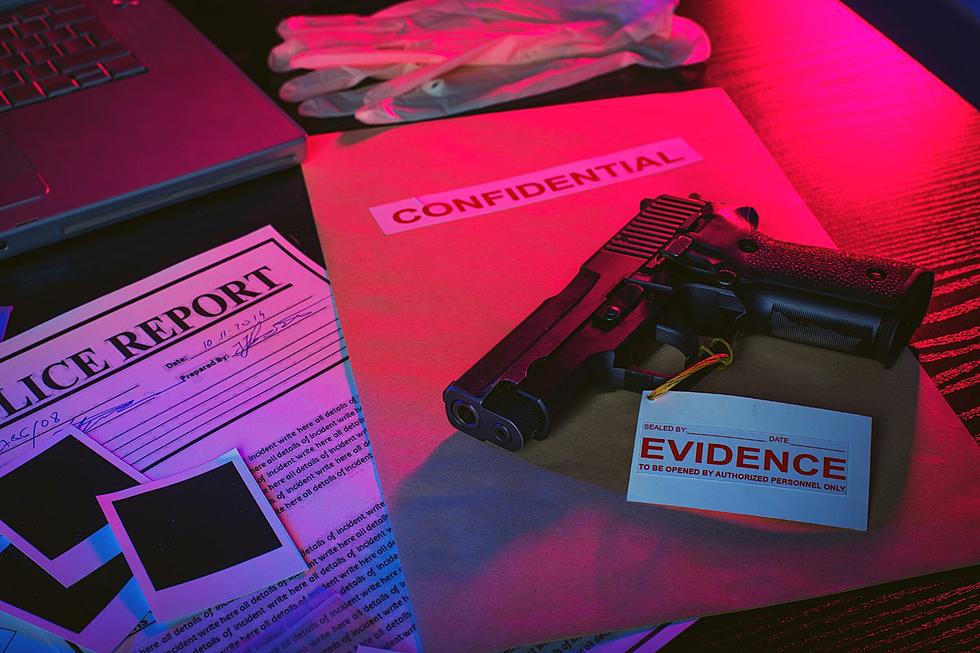 8 Unsolved Murder Cases in Texarkana, Can You Help Solve These?
Canva
A couple of years ago we highlighted some unsolved murder cases right here in the Texarkana area. A few have actually been solved but there are still unsolved murders that need to be solved. Police and law enforcement want nothing more than to solve these crimes and you might be able to help. 
Here are eight unsolved murder cases in Texarkana and police still need your help in solving these crimes. The hope is that something in these cases might jog a memory. If you know anything or think you know something no matter how small you think it is, it could actually be big for police and be the missing piece of information to solve one of these cases.
Scott Roberts
This one is a tough one for me because Scott was a good friend of mine. This past July 2, 2023, marked the 8th anniversary of his murder and it's still unsolved.
Back in 2015, Scott was shot multiple times in his home on the 1800 block of Garland Street in Texarkana, Arkansas. He was found the next day by a family member when they couldn't reach him by phone. You can see more information at TXKToday. There is still a $10,000 reward for anyone who has information that leads to an arrest. Anyone with information on this murder is asked to contact the Texarkana Arkansas Police at (903)798-3154 or Crime Stoppers at 903-793-STOP
Latoya Grissom
Back in September of 2007, 25-year-old Latoya Grissom walked out of her grandmother's apartment on Allen Lane in Texarkana. She was seen getting into a small dark-colored car and she was never seen again..
Police believe she was murdered shortly after she got into that car but her body was never found. Detective Cliff Harris is asking anyone who might know something - anything - about Latoya's disappearance to reach out to him. Even the seemingly smallest and most insignificant piece of information might be just what he needs to be able to solve this case. Please call us at (903) 798-3116 if you think you can help.
Monica Sanders
Monica Sanders of Fouke, Ark. was 20 when she disappeared on August 21, 1988, after a night out dancing with friends. Monica's body was found about a week later she had died from gunshot wounds. If you know anything please call the Miller County Sheriff's Office at (870) 774-3001. .
Karen and Gordon Alexander
Karen and Gordon were sister and brother. She was 14 years old and he was 13. They were both brutally stabbed in their home on Baden Street in Texarkana Arkansas on the morning of April 8, 1981. Neighbors say saw a blue Chevy/GMC truck leaving the property quickly. It was missing the tailgate with a gun rack in the back window and a sticker on the truck saying something about a 'Cowboy'.  You can find out more information in the Facebook In Memory of Karen and Gordon Alexander.
Endsley Robinson & Patrice Danielle
38-year-old Endsley Robinson III, of Texarkana, Ark., and 34-year-old Patrice Danielle Williams, of Texarkana, Texas. Both were found shot to death around 11 PM on the night of July 21, 2019 in a house on Reading and Connella Streets. If you have any information please call the Texarkana Arkansas Police at (903)798-3154.
Lisa Eubanks
Lisa Eubanks is listed as missing, but I felt she needed to be included in this list because she was last seen on January 15, 1999. Lisa's left eyebrow is pierced and her ears are pierced multiple times. She would be 42 now.
According to Charleyproject.org,
Lisa lived with her mother and stepfather in Texarkana, Texas. She received a telephone call from a male friend at approximately 12:30 AM on January 15, 1999. Someone in a vehicle came and picked her up at 1:30 AM. Lisa got in the car and was never seen again. Her parents assumed she had left with a friend and would be back shortly. If you know anything please call the Bowie County Sheriff's Department (903) 798-3149
Daryl Crouch
Daryl Crouch was 36 years old when he was killed in a car bombing in early February 1987. He was the president of Walsh-Lampkin Drug Company on Stateline Avenue in Texarkana. His 10-year-old daughter was in the car with him. She was injured but fortunately, she survived. His wife was injured in another car close by but also survived the blast. The Associated Press reported that at least eight cars were damaged when the bomb went off. If you know anything about this case please call the Texarkana Texas Police at (903) 798-3116.
The Phantom Killer
And of course our most famous unsolved murder case in Texarkana. The Phantom Killer, also known as the Moonlight Murders. The Phantom Killer attacked eight people in a ten-week period back in 1946, 5 of whom were killed. There are a lot of theories on who the killer was, below is a great video to get you started on all the information.
25 True Crime Locations: What Do They Look Like Today?
Below, find out where 25 of the most infamous crimes in history took place — and what the locations are used for today. (If they've been left standing.)
LOOK: What are the odds that these 50 totally random events will happen to you?
Stacker
took the guesswork out of 50 random events to determine just how likely they are to actually happen. They sourced their information from government statistics, scientific articles, and other primary documents. Keep reading to find out why expectant parents shouldn't count on due dates -- and why you should be more worried about dying on your birthday than living to 100 years old.