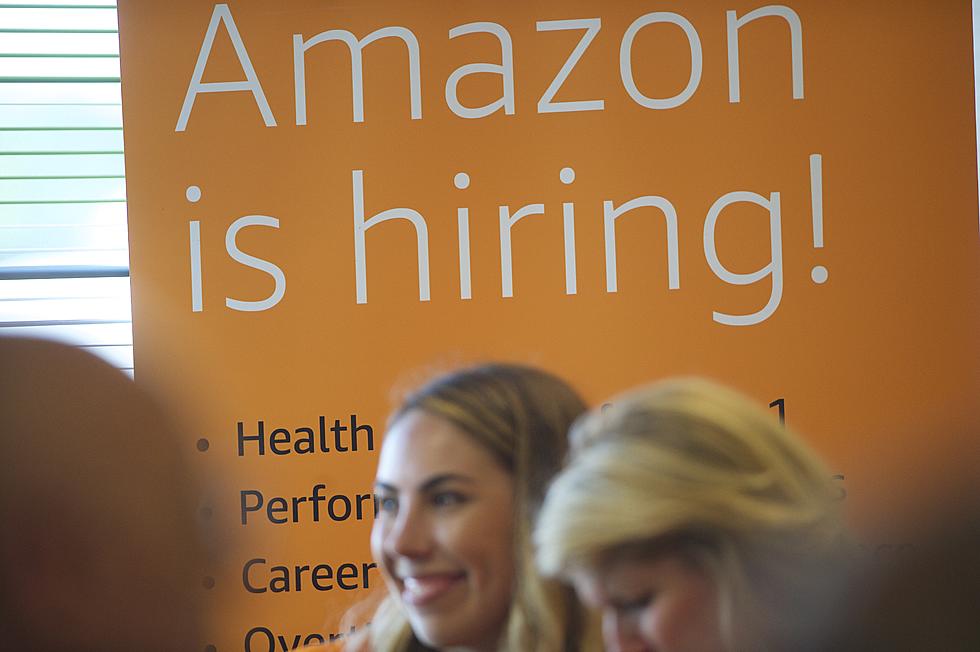 Amazon Hiring 1,700 People in Arkansas Starting Pay $20.50 Per Hour
Getty Images
If you are looking for a new career or a new job, Amazon is looking to hire 1,700 people in Arkansas for the upcoming holiday season.
Now Hiring
The holiday season is the biggest time of the year for Amazon as they prepare for the influx of shoppers buying online. Company officials say an additional 1,700 employees are needed to alleviate any problems that may occur during the busy holiday season and to make sure that they continue to serve their customers with timely service.
The best part of the new hires is that Amazon is raising the starting pay to an average of $20.50 per hour, according to a report from FOX16 in Little Rock.
Positions available needed are full-time, part-time, and seasonal and positions are flexible. Experience and non-experienced employees are needed, and on-the-job training will be available with the company. According to company officials, this is a great opportunity for any individual looking for short-term work or making a career move to a company with great pay and excellent benefits with some extra perks.
Amazon also offers a comprehensive health insurance package that includes medical, vision, and dental benefits with up to 20 weeks of paid pregnancy and parental leave for birth parents and up to six weeks for eligible supporting parents. 401(k) that the company will match is also a great benefit for employees who work for Amazon long-term.
Arkansas is just one of the states hiring 1,700 employees, 250,000 employees will be hired nationwide across the United States for the holiday rush.
Amazon's 2023 wage investment figure is 1.3 billion dollars.
Become an Amazonian
If you would like a rewarding career and would like to be a part of the Amazon team you can apply on their website HERE.
QUIZ: Can you identify 50 famous companies by their logos?
How well do you know the logos of 50 of the world's most famous companies? Keep scrolling to see if you can guess which icon belongs to which brand.