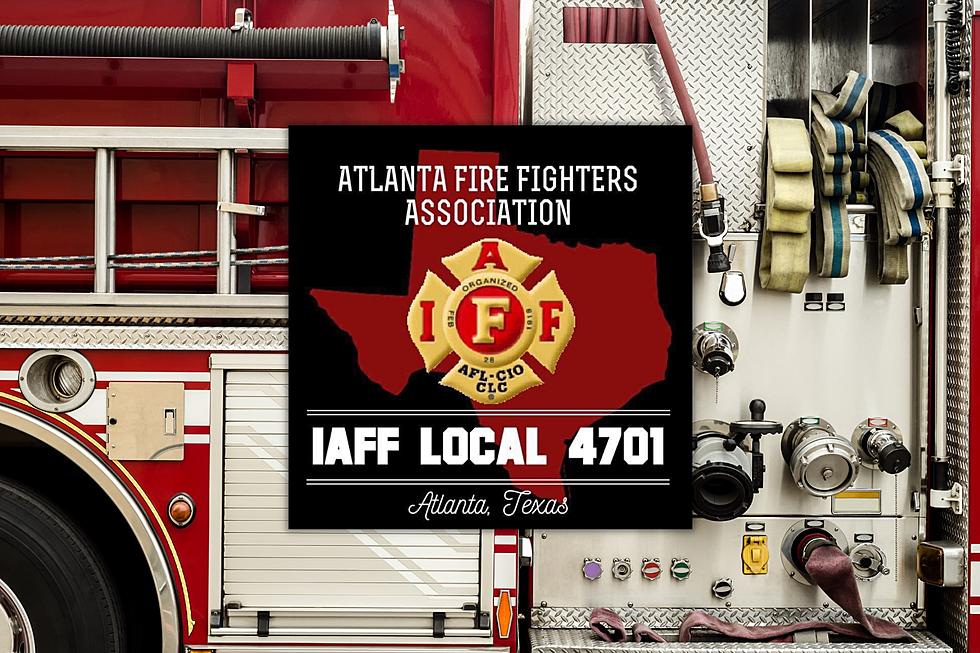 Atlanta Fire Fighters Use Truly Texas Way To Raise Funds
Atlanta Fire Fighters Assoc - Canva
Fire Fighters in Atlanta, Texas are using firearms to raise funds. It's called the "15 Guns in 15 Days" Raffle, and they are raising money for the Atlanta Firefighters Union. 
How much?
$50 per ticket gets you an opportunity to win one of 15 guns that will be given away over 15 days. Atlanta Fire Fighters Association, IAFF Local 4701 is selling these tickets to raise money to support the Fire Fighters of Atlanta, Texas.
When?
That depends on how quickly they sell out the tickets. As a fundraiser, they have a target amount of money they are looking to raise through this raffle. The Association has to make enough to pay for the guns and still achieve the fundraising goal. So, the faster these tickets sell out, the quicker they can get to the good part, the drawings. The drawing target goal is late September or early October.
What Can You Win?
Rossi R92 in 44 Rem/22 Spl
Browning X-Bolt 270
Savage 110 Apex Hunter in .308
Browning Maxis 12 Gauge
Glock Sub-Compact 43x in 9mm
Glock G47-Gen 5 in 9mm
Sig Sauer P320 in 45ACP
Winchester XPR 20 Gauge
Weatherby Element 12 Gauge
Ruger AR15 in 5.56
Diamondback DB15 in 300 Blackout
Henry Rifle in .22
Winchester XPR in 6.5 Creedmore
Springfield XDM Elite in 10mm
Browning Mountain Pro in 7mm
An impressive list for the gun enthusiast in your life for sure.
If you would like to find out more or purchase tickets, send a message to Joshua Bowman, or just stop by the Atlanta Fire Department at 606 S. Louise St. in Atlanta, Texas.
Frazier's Concrete in Hempstead, Texas
B-29 Doc Texarkana Visit 2023